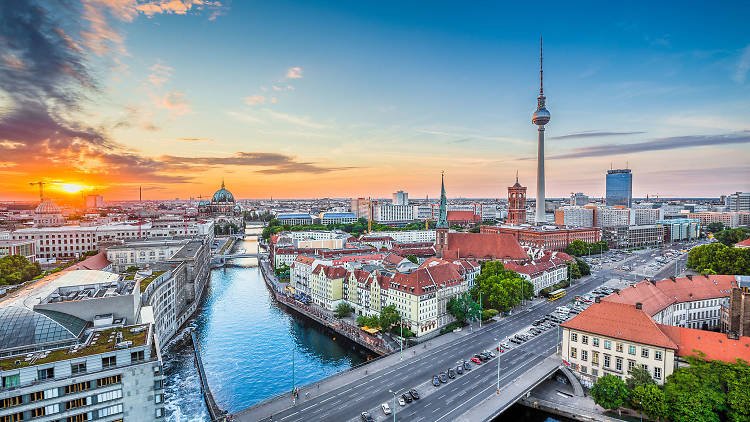 I've been living in Germany for three years now and I have visited almost every part of it. It goes without saying that almost the whole country shares Bremen's bipolar weather but it also shares Bremen's beauty and rich culture and history. From trains to architecture to big cities, I have complied a small list of everything you could do, or see, in Germany this coming year 2022.
Trains, Trains, Trains: Germany is a joy to travel through by train because of its rapid, efficient, comfortable, on-time, and clean railway network. The harbour metropolis of Hamburg is approximately one hour distant by rail from Bremen, where, of course, our magnificent campus is located. Exploring Hamburg's enormous port region, which is home to many outstanding tourist attractions (make time for the International Maritime Museum), as well as its inner city lakes, the Inner and Outer Alster, are highlights.
Hanover, which is also easily accessible by rail, has amazing historic buildings to see, ranging from the Old Town Hall and churches in the Marktplatz to the beautiful New Town Hall and towering Opera House.
The three-hour train travel to Düsseldorf, Germany's university city, is well worth it for the chance to promenade down the gorgeous Königsallee, often regarded as Germany's most attractive avenue.
Medieval Architecture: The Germans have done an amazing job conserving (or recreating) the many magnificent examples of mediaeval architecture that can be found inside their boundaries. Augsburg, for example, has numerous spectacular medieval-era buildings, including its 11thcentury cathedral, which is one of the best examples.
Then there's Nuremberg, which has one of Europe's most extensive collections of mediaeval structures, including its famous castle and Old Town Walls.
When it comes to the sheer number of well-preserved mediaeval architecture, however, no other European site compares to Rothenburg. The majestic 13th-century Town Hall and neighbouring 14th-century Council Tavern, as well as numerous old churches and many fine old half-timbered buildings, combine to make Rothenburg one of the loveliest German cities.
Big City Escapes: I understand living in small cities such as our own Bremen can start to become boring at one point or another. This is why I suggest you go visit one of Germany's big cities this coming year. Many of Germany's major cities have also contributed to the preservation of the country's history. Of course, some of the best examples can be found in the country's capital, Berlin, where the magnificent Brandenburg Gate, the luxurious Charlottenburg Palace, and the city's famous Museum Island, home to five of the country's oldest and most important museums, are all within a few minutes' walk.
Frankfurt, with one of Europe's largest public squares and many beautiful half-timbered homes and merchant buildings (now home to great restaurants and boutique shops), and Cologne (Köln), with its magnificent cathedral and well-preserved Old Town, are two other big city destinations to consider visiting.
In the end, let me just wish from our Jacobs family to yours, a merry Christmas and a happy new year!
BY MUHAMMAD SHAHZAIB TAHIR AWAN (PAKISTAN) | CLASS OF 2022
Image