Though my study abroad experience was only four months long, it felt to me like I had made an entirely new life in Seoul. My identity, conceptions of the world, capabilities, and opinions changed in ways I never could have predicted. In this article, I'd like to say a few words about the lasting impressions studying abroad at Yonsei University in Seoul has left on my life.
Academics - What I Learned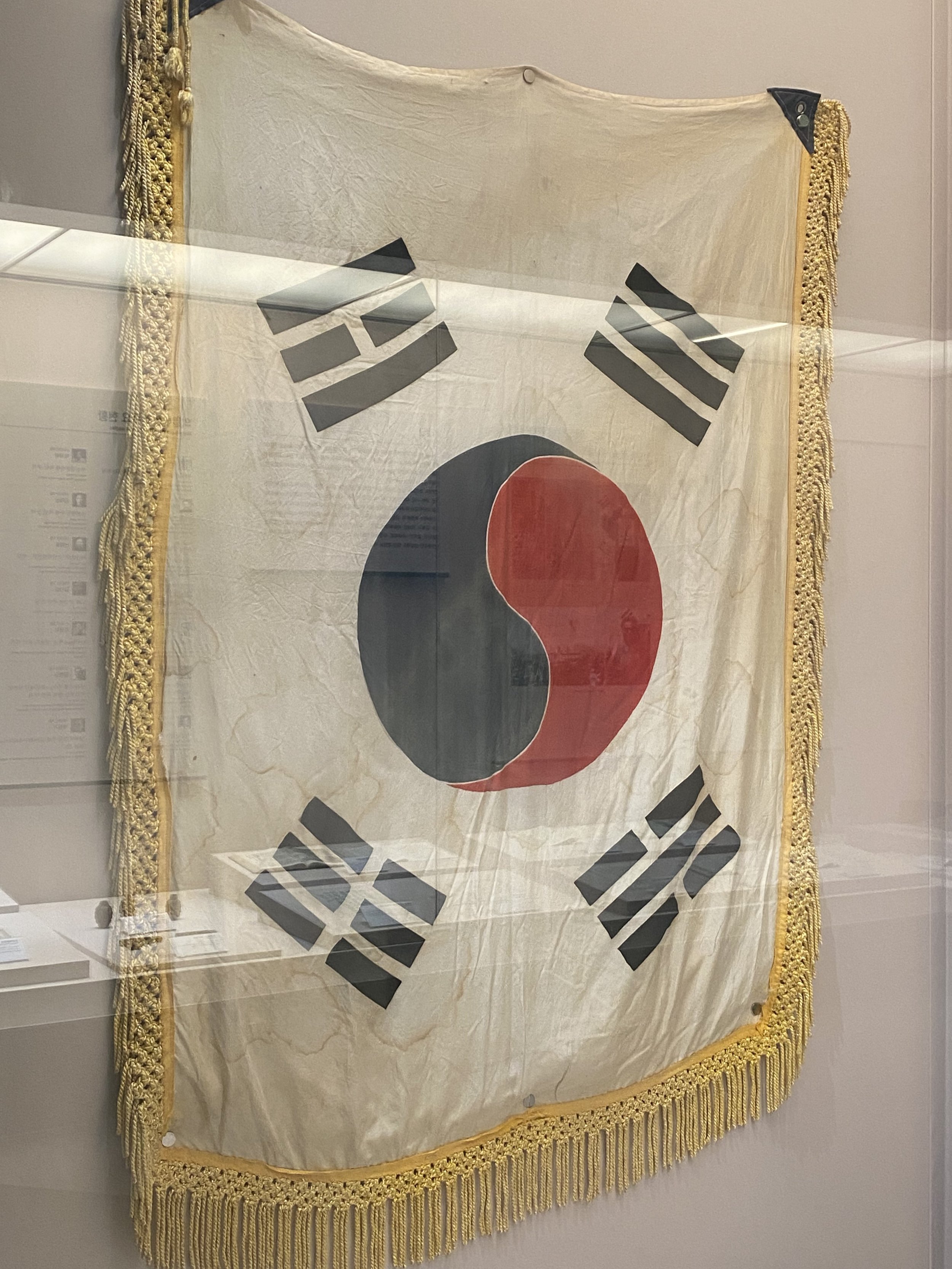 You may remember from my last article about Seoul that I took five classes at Yonsei: Modern Korean Society, Society and Human Behaviour, Reconciliation and Justice in East Asia, Gender Studies, and an Introduction to Korean Studies. Much like at Constructor, it was fascinating how this diverse subject matter actually overlapped often, allowing me to form a comprehensive idea of the history of Korea and what the lives of Koreans are like today. Before I went to South Korea, I knew very little about the country but I now certainly have a special interest in South Korea. I even plan to use Korea as a case study for my upcoming thesis based on all that I learned in the last semester. I find it so impressive and interesting that in just one hundred years, the country has been able to overcome colonization, two wars, overwhelming poverty, and dictatorships to eventually transform into the South Korea we know today as a prosperous world power and emerging global cultural leader. Studying Korea and East Asia at such a well-respected and excellent institution gave me a more critical, understanding perspective that I never could have obtained as a tourist.
My professors and my coursework challenged me a lot, especially with beliefs or even judgments I did not even realise I had before. I often walked away from class like a blank slate, just processing all of the information I learned and all of our group discussions and trying to piece together a new, more informed opinion. I feel proud that now I can read articles about events in Korea and even about East Asia in general with some necessary cultural and historical context in mind. Going into my study abroad mostly blind reminded me how vast the world is and that there is so much to be learned from the history and cultures of each and every country, even and especially places that we have never been to and cannot even imagine. 
Leaving Behind Expectations
Before I left for South Korea, I was slightly in doubt that I'd ever make it to South Korea and it felt like a far-off dream. The summer holiday passed in a flash and in August, after a fifteen hour travel day, I was getting into a taxi in Seoul, completely clueless about South Korea and what might await me. Though I had an open mind and did not spend much time beforehand truly thinking through what my daily life might look like, I realized later on that I held expectations for the semester that I did not even realize. This is the tricky thing about four months - it is forever and yet no time at all. Many of my goals for the semester did not come true for me but I also got to do amazing things I could never have imagined would be goals for me. I developed new interests, like a love for K-dramas, K-pop, and Korean movies, that I am excited to continue exploring. Every aspect of my study abroad experience that didn't quite go my way ended up either teaching me a valuable lesson or being better for me in the long-run. I learned that living each day without expectations was actually very freeing for me. I found a new, more imperfect and flexible version of myself that I am embracing as I transition countries again. Moving to Germany never felt that scary because the team at Constructor guided me through each step carefully and German culture is not so different from my own. However, the move to Korea was a complete leap of faith for me.
I would sometimes think, "This is going to be impossible," about a task and yet, by the end of the week, I had somehow managed and could proudly check it off my to do list. I navigated many new things about moving countries like immigration paperwork or insurance by myself for the first time. Now, I feel that I can handle any challenge life throws at me and coming back to Germany feels more than ever like coming back home. I now feel more confident that once I leave Constructor, I can set up a new life in Germany or wherever my future path takes me. For future students studying abroad, my best advice is to accept and embrace your new reality completely, appreciate the little everyday moments when everything feels so exciting and different from home, and find silver linings in situations that didn't go the way you expected. Everything will work out in the end. Almost certainly not in the way you thought it would, but it will, and it will be better than you could have ever imagined. 
My Highlights
Outside of the classroom, I also had some unforgettable experiences. I tend to thrive in cities but I also enjoy taking walks in nature each day, making Seoul perfect for me. Seoul is flooded with bright lights and activity but there are also little pockets of peaceful green space found in beautiful parks, forests, and mountains. I spent a lot of time just picking a point on a map and going, just to see, and eventually those points became city districts that I could navigate with ease. I walked through magnificent palaces and royal gardens, marvelling at the visitors wearing hanbok (Korean traditional clothing). I celebrated my twentieth birthday at Namsan Seoul Tower, watching the sun set over the mountains and the sparkling golden lights of the nightlife. I had the luck of receiving a free ticket to an incredible K-pop concert and festival, I sat awestruck by the amazing performances. I passed autumn days reading at the Olympic Park or along the Cheonggyecheon stream downtown. I was one of over one million people lined up along the Han River watching the Seoul International Fireworks Festival with the biggest fireworks I'd ever seen in my life. I silently strolled through hanok villages, preserved and restored from the Joseon Dynasty that began more than six hundred years ago. To relax after midterms, I attended a Korean Buddhist templestay on an island and had tea with monks. My sister from Japan that I had not seen in three years visited me for a week and we shared the special experience of learning about a new culture together over lots of bingsu, a Korean dessert. I went to the Demilitarized Zone and had a clear view with high-powered binoculars to watch half an hour of daily life in Kaesong, the ninth biggest city in North Korea. I rearranged my plans around monsoons and still arrived home soaking wet from overwhelming rain more times than I can count. I had the opportunity to tour the Blue House, or Cheongwadae, the former official residence of Korean presidents from 1948-2022, which opened for the first time to the public just months before I arrived. My boyfriend also visited for three weeks and we commemorated our trip by hanging a love lock alongside the other thousands that have lined Namsan Seoul Tower for over fifty years. Even besides the love lock, I think a piece of my heart will always be in Seoul, where I started a new, completely different life alone and was met with many acts of kindness and moments of beauty in South Korea.
Final Thoughts
I would like to end my series on studying abroad in South Korea just by expressing my deep gratitude for this amazing opportunity. It is so lucky that we are able to dedicate a semester to studying abroad even as we study abroad in Germany. The wide selection of countries and partnerships available at Constructor ensured that I was able to study in a part of the world I had never been to before. I very much appreciate all the support the International Programs Office gave me throughout this long process and I would like to thank them for giving me the chance to fulfil this dream of mine at such an excellent university. As both an International Relations student and a young adult, this semester monumentally impacted me by introducing me to an entirely new lifestyle, culture, history, and perspective of the world. Finally, thank you for reading along and following my journey for the past few months! Goodbye, Seoul and Hello, Bremen!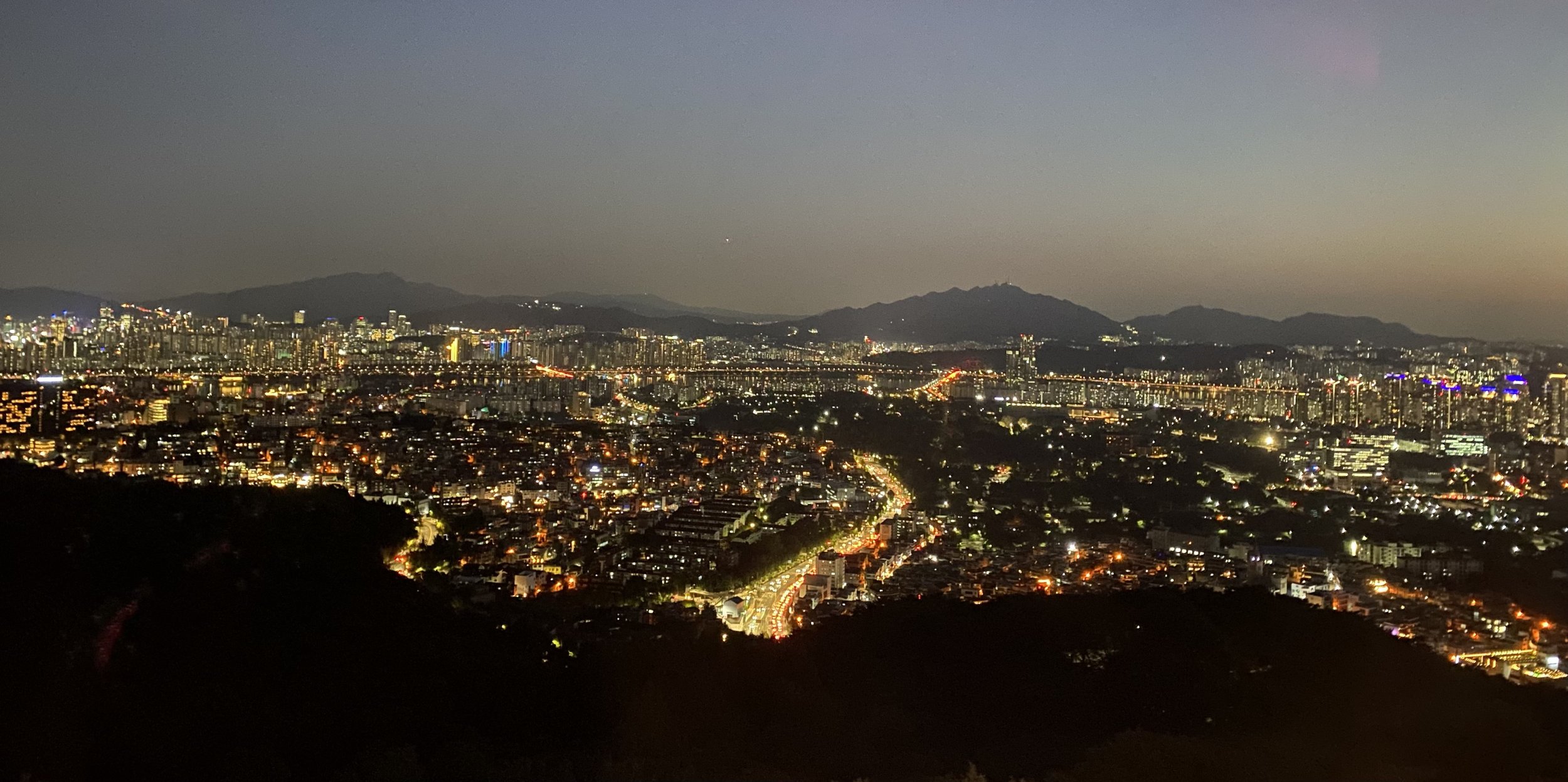 BY KENNA ROSALIE HOWORTH (UK & USA) | CLASS OF 2023




Image