One of the big decisions all incoming Jacobs students have to make is choosing which college to live in. This is at the very least a year-long commitment so having to make this choice can certainly bring up some confusion, especially if you have not explored Jacobs' campus in person. Don't worry! In this article, I will explain each of Jacobs' four colleges, as well as the unique features and characteristics they each have. Here you'll gain more of an insight into what Jacobs' residential colleges have to offer and I hope that by the time you are faced with making the decision that this article would have somehow helped in solidifying your perspective on it.
1)    College 3
College 3 (at Jacobs we usually call it C3 for short) is the college that prides itself on being a sporty college. College 3 emerged victorious during last September's Jacolympix: a lively event in which all four colleges competed against one another in a series of mini-games held across campus. This event was so fun, and as usual I was not the only person who reluctantly found themselves dragged into competing for their college and then ultimately giving in to the absolute blast that Jacolympix was. College 3 typically has the most active student participation in the university's different sports clubs, and so if you see yourself as an athletic person definitely consider College 3 as one of your primary options. It certainly helps, of course, that College 3 is conveniently located closest to the gym, tennis and basketball courts, with the football field not being far away at all either.
Another trait typically associated with students living in College 3 is their sociability and friendliness. Students in College 3 are very friendly people, they enjoy being in social situations and definitely thrive in group environments, so you'll definitely find a lot of College 3 students organising, planning, and participating in many events on campus, such as College 3's very own annual Quiz Night and Halloween party! It will be of no surprise to you that students from College 3 are highly active in Jacobs' community and campus life – in fact, they contribute a lot to the campus' livelihood and energy.
This, however, does not take away from their motivation to succeed academically. Every time I've visited College 3's study area I've found it either full or almost full. It's definitely inspiring to see the different groups of people in College 3's study area – what's guaranteed, though, is that you'll always see at least one large group of people using a whiteboard to teach a complicated concept to one another. It's things like this that makes College 3 feel lively and sociable, yet not taking away from the seriousness of its students' attitudes towards hard work.
2)    Mercator
Mercator is and has been my home from the beginning of my education at Jacobs! Mercator is the artsy college, so being super interested in the arts myself, I did not hesitate when picking Mercator as my primary choice of college. Students in Mercator are also quite easy-going. Mercator has a very calm atmosphere, definitely supported by the hammocks in the common room as well as the college's accessibility to many different areas of campus. Mercator is in close proximity to not only the gym, tennis and basketball courts, football field, and barbecue area, but head out the front entrance and you're close to the campus kiosk. Mercator is also in the middle of the four colleges (along with Krupp), allowing you to navigate Jacobs' relatively large campus with more ease.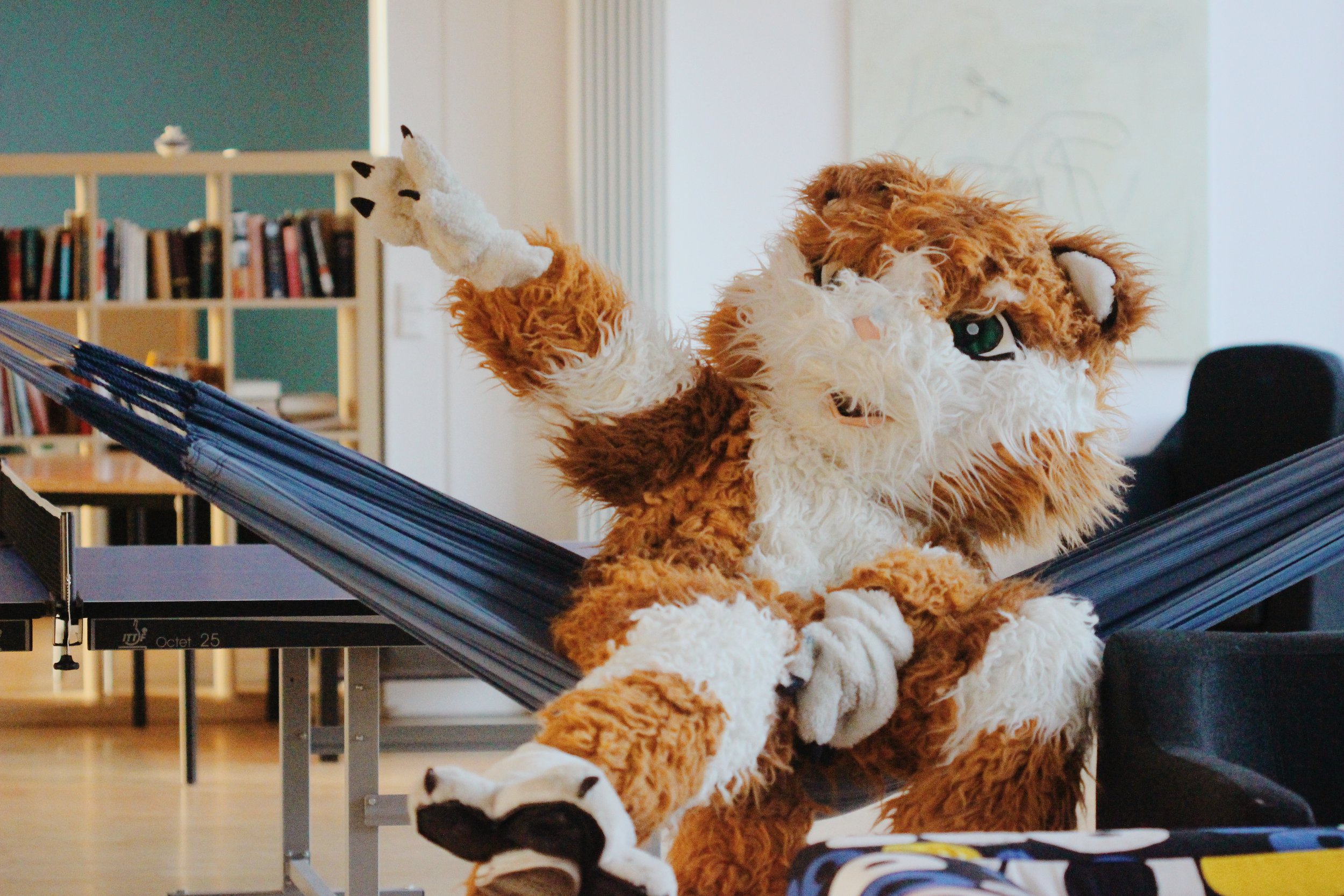 Ultimately, students in Mercator are very relaxed individuals and are definitely very easy to talk to. I personally find that Mercator is mostly quiet which helps me focus on work, but hearing the occasional Latino music being played on full-blast on a Saturday afternoon makes me subconsciously head-bop along and gives Mercator the burst of life and energy it deserves. You should certainly consider Mercator not only if you take interest in the arts, but also if you generally prefer a mixture of both energy and serenity in your day-to-day environment.
3)    Krupp
Krupp is such a great college. A lot of really nice and fun people I know live in Krupp and I've noticed that people in Krupp are generally very kind and friendly. The college's capacity is a bit on the smaller side, especially when comparing with Nordmetall and College 3, but in my opinion the hospitable nature of Krupp and the people that live there completely outweigh its size. Krupp is Jacobs' first residential college, welcoming its first residents in 2001. It almost feels crazy to think that Krupp is the same age as I am and possibly as old as you are too!
Krupp is a very peaceful college. Similar to Mercator, it has a good balance of quiet and fun. The college regularly organises the biannual acoustic night, held inside the college itself, where students from any college can sign up to perform, sing, or play instruments. Although I wasn't able to attend, I've heard that the latest acoustic night was super relaxed and fun – definitely a much-needed break during the chaos that is university life!
Krupp has a lot of life to it. The residents, the acoustic nights, and not to mention the college's close proximity to the football field and barbecue area make having spontaneous fun hangouts so much more accessible. Consider Krupp if you really appreciate a calm atmosphere and value a good-quality social environment, too.
4)    Nordmetall
Nordmetall is Jacobs' newest and biggest residential college. It provides its residents with a variety of different facilities – from the dance room, to its beautiful and large common space and kitchens, to its conference room. The college is certainly more equipped than the other colleges in terms of facilities, however it is important to note that the layout of Nordmetall's rooms greatly differ to the other three colleges (which more or less have very similar layouts). Another piece of information you should also know is that Nordmetall is the furthest away from the other three colleges, and is instead located closer to the entrance to the path leading towards the Schönebeck train station.
Nordmetall has amazing facilities, and to me its kitchens are the highlight. I love cooking, and so seeing the many cooking facilities that Nordmetall's kitchens have as well as the huge glass windows that peer into the kitchen make the idea of cooking feel so tempting! Its conference room is great for group meetings, and its common room is really sunny and bright with a very open layout, quite different to the other colleges.
Nordmetall's reputation is that it prides itself in being a very quiet college. If you really value your privacy and do not like to be disturbed by music or any loud chattering around your college, Nordmetall is your best pick. It is known on campus as the more "nerdy" college, but by no means do you have to be a nerd to want to take your privacy seriously. If you do take studying super seriously, though, the privacy is definitely an advantage. Nordmetall's rooms have a study desk alongside very useful bookshelves and storage spaces, which will prove to be very useful when organising your workspace should you decide to live there. 
In essence, you should certainly consider Nordmetall if you value privacy, want to live in a newer building with more facilities, and if you don't take issue with its distance to the other three colleges (which ultimately isn't that big of a deal at the end of the day anyway!).
            Those are Jacobs' four residential colleges! I hope I've made it somewhat easier for you to make your decision on where to live after reading this article. It is important to note, however, that all four colleges are equipped with the same basic facilities: a cafeteria, private rooms, laundry rooms, common rooms, study areas, and kitchens to use at your convenience. Keep in mind that if you choose your college and end up not really liking your choice, that you have the option to move to a different college in your second year on campus, so while it isn't a three-year decision you'll be making, try to make the most out of your living space so you can fully enjoy the comfort of your own private room. There are lovely people and memories to be made in each and every college regardless of its environment. I'm definitely eager to see new faces in each of Jacobs' colleges next semester! Good luck with your choice!
BY KAYLA COLLETT (UK) | CLASS OF 2023
Image