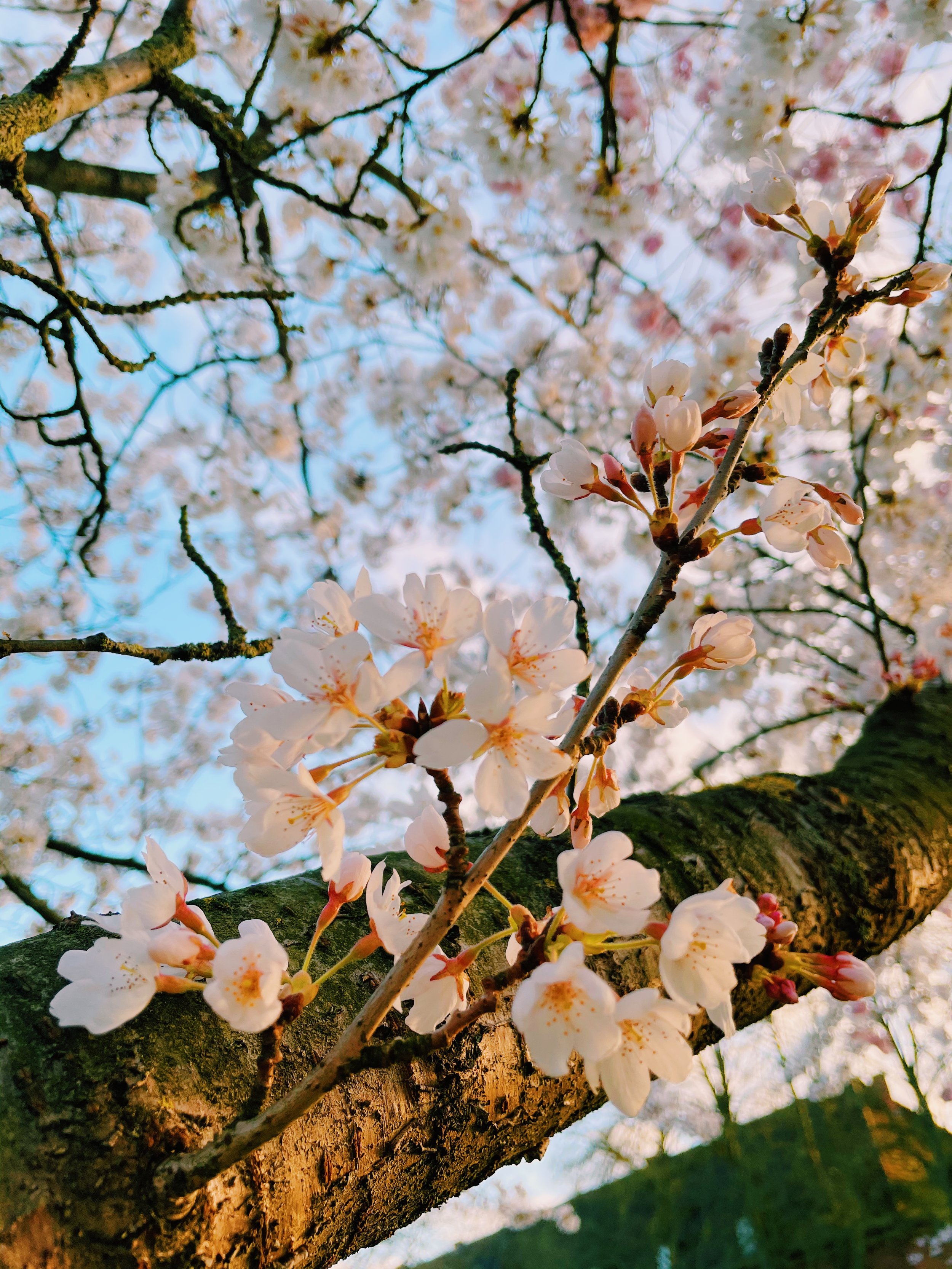 Spring is quickly approaching us here at Jacobs – flowers are blooming, trees are growing back their leaves, the sun is back, and so are beautiful blue skies. Most importantly, however, the temperature isn't too cold anymore! My friends back home think I'm ridiculous when raving about my love for 16° Celsius weather, but springtime is undoubtedly my favourite season of the year. There's just so much cheerfulness in the air when it's sunny outside! Conversations with people when it's sunny seem so much more full of energy and liveliness in comparison to conversations in dull and gloomy weather. There are a countless number of things to do during spring, but here are just a few ideas of activities to do here at Jacobs (and Bremen) during spring so that you can make the most of it!
1)    Have a barbecue with friends
I think one of my favourite meals I've had since coming here a year and a half ago
would be from the barbecues I've had with my friends. In case you didn't know, between Mercator and Krupp's back entrances (near the football field), there is a barbecue area that Jacobs students can use. Jamming to your favourite music, feeling the sun's heat on your face, all while munching on delicious grilled food – you just have to experience this! It's also a great way to make anyone passing by envious of your delicious food. I myself recently had a barbecue with my friends!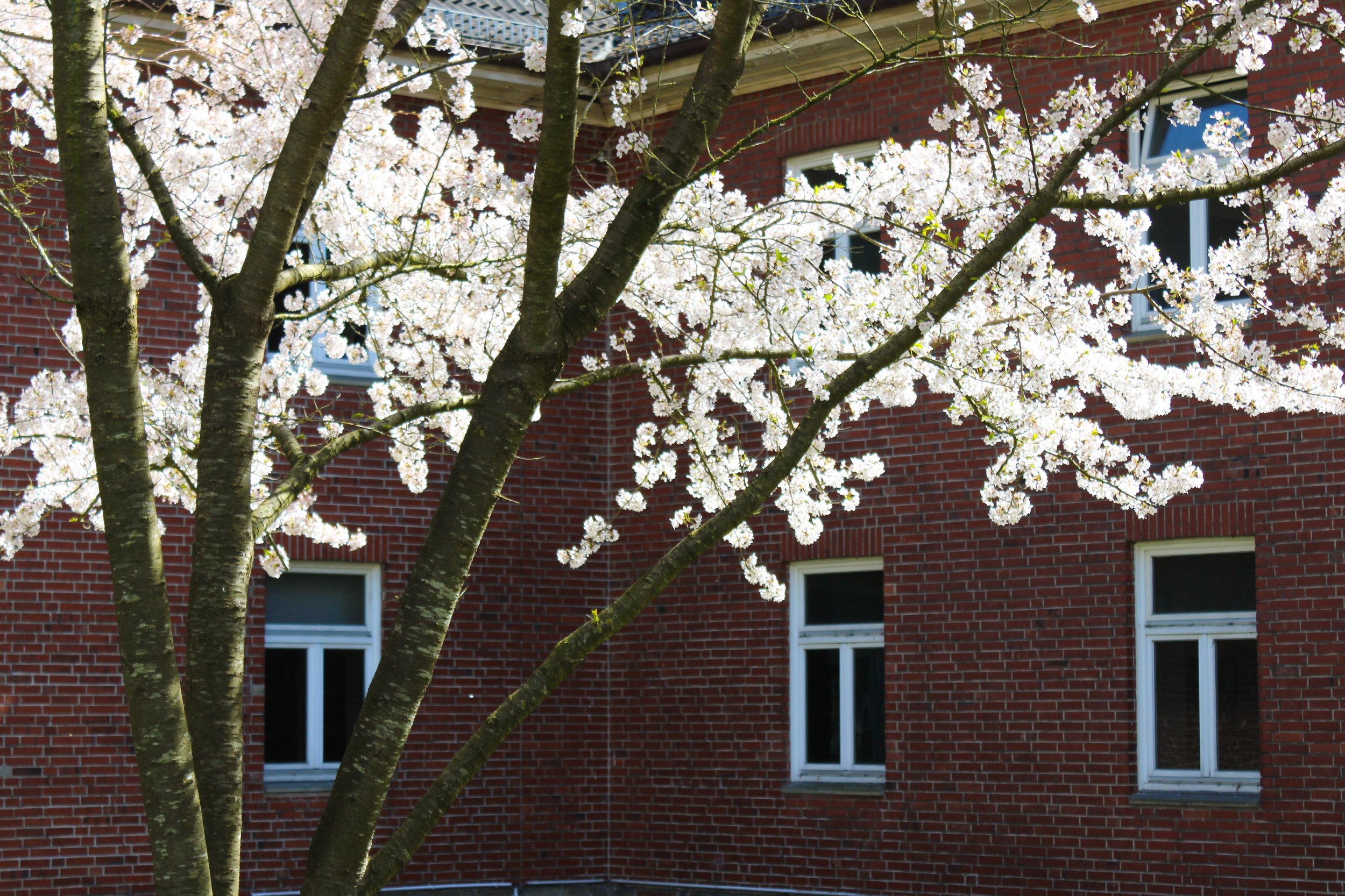 2)    Paint outside
This isn't just for the artists of Jacobs, but for anyone who might be interested in exploring their creativity. Grab a canvas pad or panel, some acrylic paints, a few paintbrushes, and head on over to Campus Green with a friend or two! You can paint anything that comes to mind, and for an extra challenge, ask you and your friends to swap paintings every 10 minutes so that each of you are tasked with adding your own style to each friend's canvas. In the end, all of you will end up with paintings that each of you contributed to – the end result will always be a mystery. It's so fun to figure out how you can improvise your own interpretation of your friend's painting and seeing where things go from there. By no means do you have to be "good at art" to do this: if anything, being so-called "bad at art" will only make the end result even more hilarious and fun to look at!
3)    Play Outdoor Sports
What better time to play your favourite sport outdoors than during tolerable springtime sunny weather? Bring your football Jacobs' football field, your basketball to the campus' outdoor basketball court, or even your frisbee to Campus Green. There's also been a recent surge of Jacobs students renting electric scooters and riding around campus with their friends – something I've been meaning to do but haven't yet had the chance! Jacobs' campus is your oyster: there are so many different outdoor sports and activities to do, so we should all definitely make the most of it while spring lasts.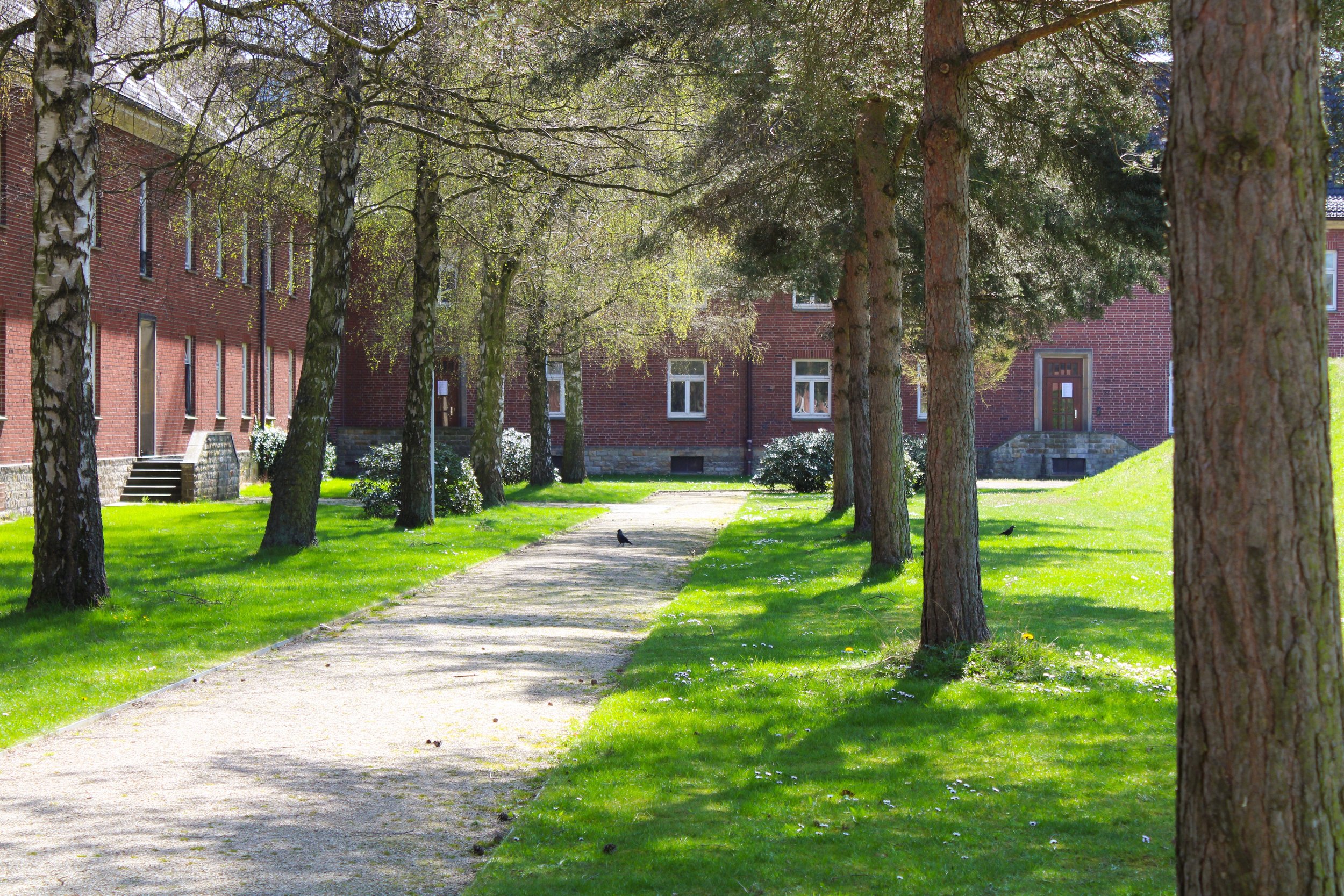 4)    Visit Parks
There are so many stunning parks here in Bremen, with Knoops Park being the closest to campus (only a few minutes' walk away from campus!). There is also the gorgeous Rhododendron-Park, located quite close to Bremen Hauptbahnhof, which features a beautiful array of rhododendrons and other flowers such as azaleas. The best part is that for a small fee, you can visit the park's Botanika, a nature centre that is more on the educational side, showcasing interactive exhibits and learning not only about rhododendrons but also about plant life and biodiversity as a whole. People who choose to pay for the Botanika are taken on a virtual adventure to discover the diversity of rhododendron and of plant life in different countries and climates. You are transported to the Himalayan mountains as well as Bornean rainforests in an immersive experience at the Botanika. Not to mention, the best time to visit would definitely be during peak spring – May! I've had visiting the Rhododendron-Park on my bucket list of things to do in Bremen for some time now and will definitely be ticking that off during spring this year.
Another park worth mentioning would definitely be Bürgerpark, which is located right next to Bremen's Hauptbahnhof. They've got so many fun activities for you and your friends to do; from miniature golf to rowing boat rentals and even an animal enclosure! Having lived in Sri Lanka for the majority of my life, I find it amazing that their animal enclosure features peacocks of Sri Lankan origin – it almost feels like I haven't left home! They also have a few restaurants including a lovely ice cream parlour and Café with a variety of homemade cakes.  
As you can see, there are a ton of things to do on campus as well as in Bremen as a whole during spring. I highly encourage everyone this spring to make the most out of this amazing weather by taking part in outdoor activities and exploring places you've been meaning to visit but perhaps couldn't before because of the cold weather. There are so many adventures to be had and memories to be made this semester, so by all means, give yourself a weekend off to relax and have fun outside in sunny Bremen!
BY KAYLA COLLETT (UK) | CLASS OF 2023
Image