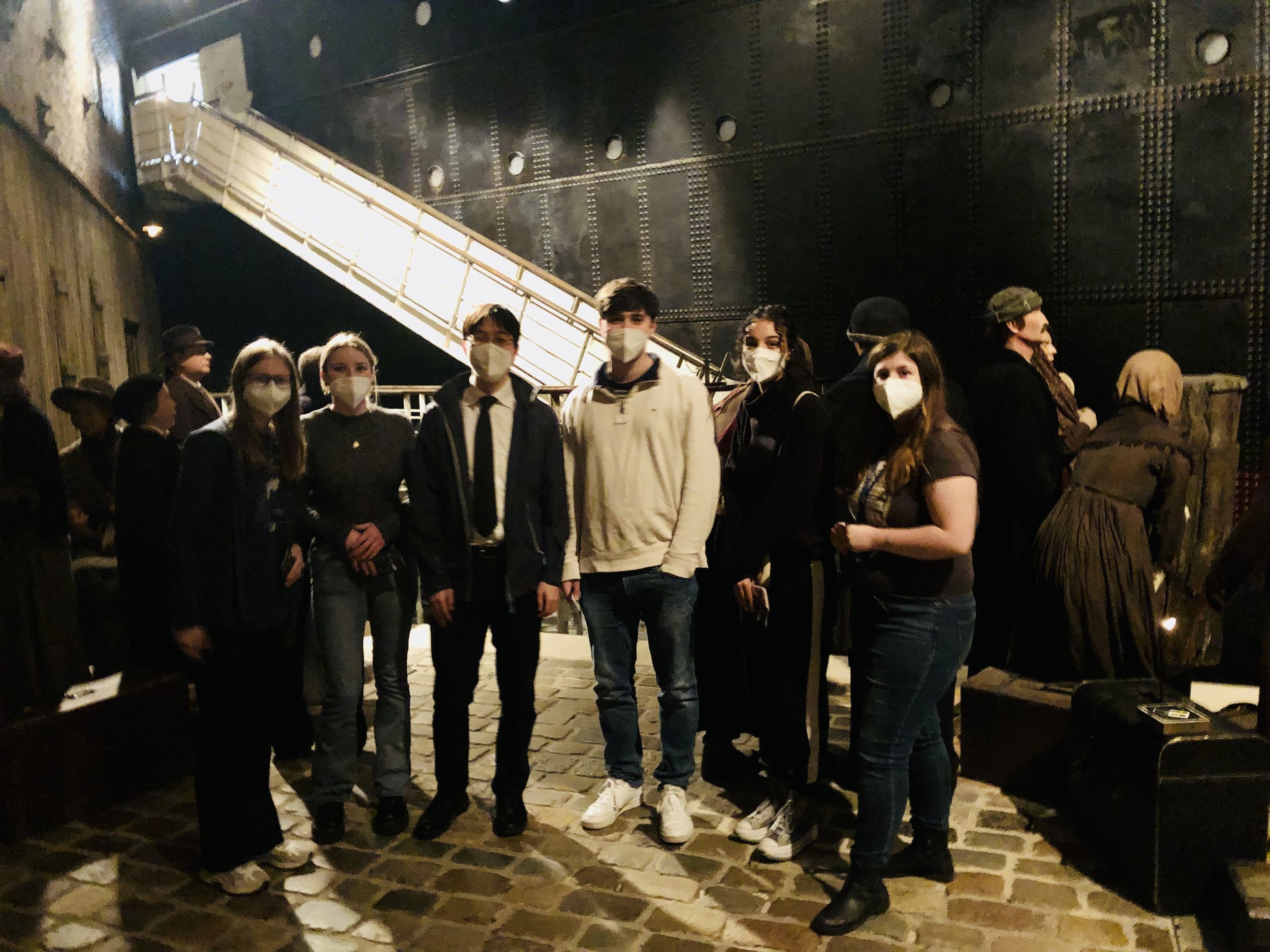 Looking back on the school year brings to mind countless memories in classes, like hearing about a challenging concept for the first time or talking with friends while doing group work. Each class at Jacobs is drastically different, as there are labs, lectures, seminars, and other class types. This month, we'll show you an example of what an average class looks like for a Jacobs student.
The History of Globalisation class was one of the classes taught in Spring 2022 for International Relations: Politics and History majors and minors. Typically, it is a class for second-year students although there are a few third-year students in the class as well.
This seminar class covers the historical roots and emergence of globalisation, exploring topics like trade, transportation, communication, and migration. It is held every Friday from 15:45 until 18:30, with a fifteen-minute break at 17:00. The final assessment is a term paper of 4,500 words and students are allowed to write about anything regarding the history of the movement of people, ideas, or goods.
Third-year International Relations: Politics and History student Riley Newman Gatton enjoys this class so much because it has given her an opportunity to examine a wide range of historical topics and focus on what interests her specifically.
"I'm doing my paper on the complicated history of Italian food and what it says about the history of globalisation. I've always been interested in Italian history and I saw this as a fun way of exploring it from a different angle. There's not as much academic research on food specifically so sometimes I have to tackle it from a different perspective like through trade and economy," Riley said.
The class covered developments such as urbanisation, global consumerism, war, and migration, but the syllabus changed as students decided on their research topics. The class involves reading many primary sources, group discussions, occasionally watching videos and student presentations.
"I think the class has a better balance of seminar/lecture than most and it makes the material more engrossing," Riley said.
In preparation for writing their term papers, students are expected to pitch their topic in a small group to Dr. Timpe and the other students. A few weeks later, students give a ten-minute presentation on their topic or a primary source relating to their topic. This allows students to get valuable feedback from their peers and professor. The final step of preparation for their paper is drafting an outline and bibliography a few weeks before the paper is due.
One unique feature of this class is the field trips. Normally, there would be a trip to the State & University Library Bremen but this year it was held online due to COVID. In this workshop, the head of the history department at the library taught students research strategies using library catalogues and databases. These new strategies were practised by researching the Third Reich in small groups and checking over the answers as a class.
There was another excursion to the Deutsches Auswandererhaus, or the German Emigration Centre in the nearby city Bremerhaven. Students can get there using their semester tickets. Tickets are normally 14 Euros for students but as a group going with Jacobs, we had reduced prices. This museum is in Bremerhaven as it is a port city where over 7.2 million people migrated to the Americas by ship. Upon arrival, each person gets assigned a migrant, whose real story you can follow throughout all of the exhibits. These exhibits illustrate the story of migrants, from what made them leave their home countries until their arrival at Ellis Island in New York.
"I thought the excursion was really interesting. It was strange as an American who always gets told the story of these migration journeys sort of backwards [once migrants arrive in the United States], to go back to the beginning of the story and view it the way it actually happened to real individuals," Riley said.
Students especially love this class for the engaging teaching style, the variety of topics covered, and the freedom to explore specific periods or developments in history.
"I'd highly recommend it to students! It is a fascinating class where you get to choose what interests you and expand on it. It provides you with a much broader perspective on history," Riley said.
For more information on this class and other International Relations: Politics and History classes, check out the program's Instagram here.
BY KENNA ROSALIE HOWORTH (USA) | CLASS OF 2023
Image