Just a stone's throw away from Bremen is Hamburg, Germany's second largest city and a cultural hub for northern Germany. Using your semester ticket, a trip to Hamburg is free and only takes an hour and ten minutes, making it a perfect day-trip. In summer, you can also use the 9-Euro ticket to use public transport inside the city for free! (Just keep in mind this is not the case during the regular school semesters.) Many second-years do their internship in Hamburg as well because of the proximity, opportunities, and city life. As someone currently living in Hamburg, I have gotten very familiar with the city and have lots of recommendations for newcomers and tourists.
There are some famous sites you should definitely stroll past on your day trip, such as the Elbphilharmonie and Landungsbrücken (or the St. Pauli Piers). Most of the tourist sites are pretty close together and you can go by foot. Like Bremen, Hamburg is a Hanseatic port city. Hamburg has two rivers: the Alster and the Elbe. The names of the rivers are good to keep in mind as you follow directions in the city. The Elbphilharmonie, or the Elphi as locals call it, is the most famous piece of architecture in Hamburg and one of the largest concert halls in the world. It has a distinct shape, like a glass sea wave. Hamburg has a large music scene and many students go to concerts here. It is also famous as being the city where the Beatles got their start and Hamburg has a memorial square for them called "Beatles-Platz" with metal statues of them.
Landungsbrücken holds a special place in Hamburg's history for its role in commerce and transportation. The first pier was built in 1839 but the older piers were destroyed during World War II. They have since been rebuilt beginning in 1953 with modernisation efforts still continuing today. There are lots of shops alongside Landungsbrücken where you can get great fish and chips. You should definitely consider taking a quick ferry ride here, even if only for a few stops. Another classic thing to do is walking through the Alter Elbtunnel, a tunnel near Landungsbrücken and under the Elbe that opened in 1911 to connect the two sides of the city for harbour workers.
One of the most famous historical sites is der Michel, or St. Michael's Church. It was first built in 1669 but a lightning strike destroyed it in 1750. It was then rebuilt with a new design, the present one, in 1786 but caught fire in 1906 during construction. The third and final church was rebuilt in 1912 but was heavily damaged in the bombings of Hamburg in 1944 and 1945 in World War II. The heavy reparations have long since been completed and it remains a historical and cultural landmark. It holds Germany's largest clock bell and has an observation deck 106 metres up. This offers a perfect view of the city– if you can get past the church bells and up the 452 old stairs! (Don't worry, there's also a lift.)
There are many great districts to visit in Hamburg but my favourite is Sternschanze. There's lots of alternative and small record shops, thrift shops, cafes, and bookstores, as well as beautiful street views. I would recommend getting lunch here and exploring the area with friends. Another option for more mainstream shopping is the area Jungfernstieg. Jungfernstieg is home to EuropaPassage, a big mall with a food court, tons of stores, and the biggest Thalia bookstore in Hamburg with one of the best selections of English books that I have found here. For those who want to go luxury shopping, you can find all the big designers in the nearby Alsterhaus mall and the street Neuer Wall. The restaurant ALEX is right on the Alster and by Jungfernstieg with a perfect view and is a great place to eat or grab a coffee.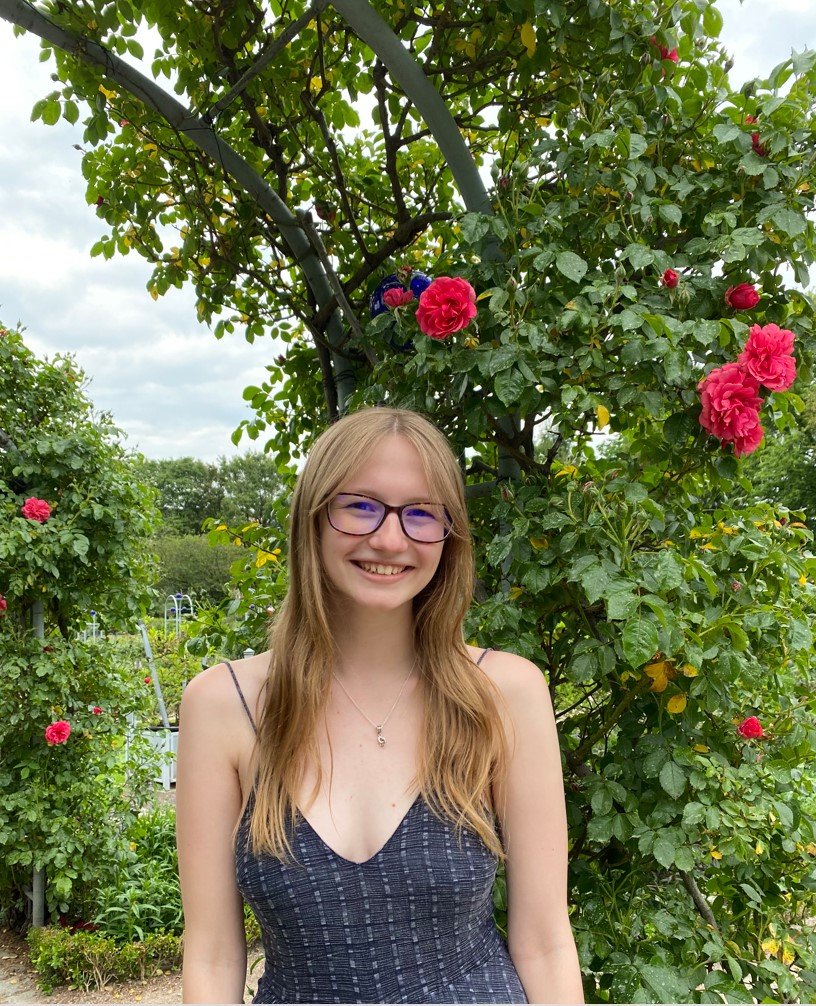 For a picnic or walk in the park, check out Planten un Blomen or the Stadtpark (city park). Planten un Blomen is a huge park with lots of different themed gardens including a Japanese tea house. There are many fountains and a lake. In the summer, there is often live music playing. The Stadtpark is the biggest park in Hamburg but not as close to the city centre as Planten un Blomen, although you can easily get there using the U-Bahn. There are many lakes, playgrounds, cafes, meadows, and a planetarium. Many people grill there in the summer or walk their dogs. You can easily forget you are in one of the biggest cities in Europe, as it feels like a deep wooded forest in some parts of the park.
 If you have a little more time for a weekend trip, a must-see is the Fischmarkt, only open on Sundays from 5 am to 9:30 am. Expect foggy, rainy mornings alongside the Elbe, where you can buy fresh groceries, baked goods, coffees, and of course, fish!
You can always find something new to do in Hamburg, the city is full of surprises. The history, culture, shopping, music, and nature make it the perfect spot for plenty of day visits, definitely worth the trip!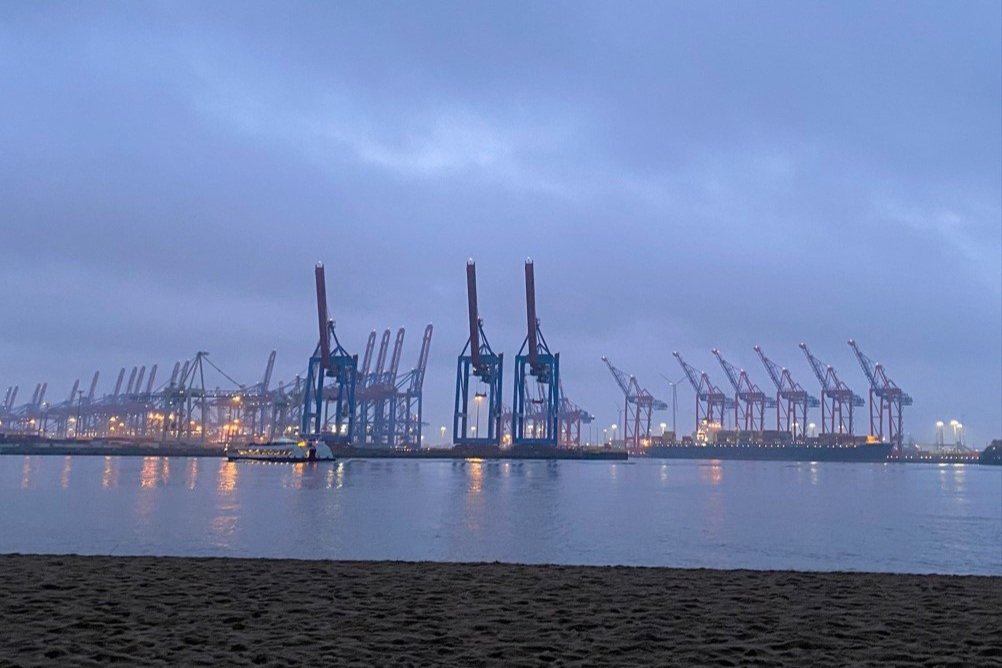 BY Kenna Rosalie Howorth (UK & USA) | CLASS OF 2023
Image