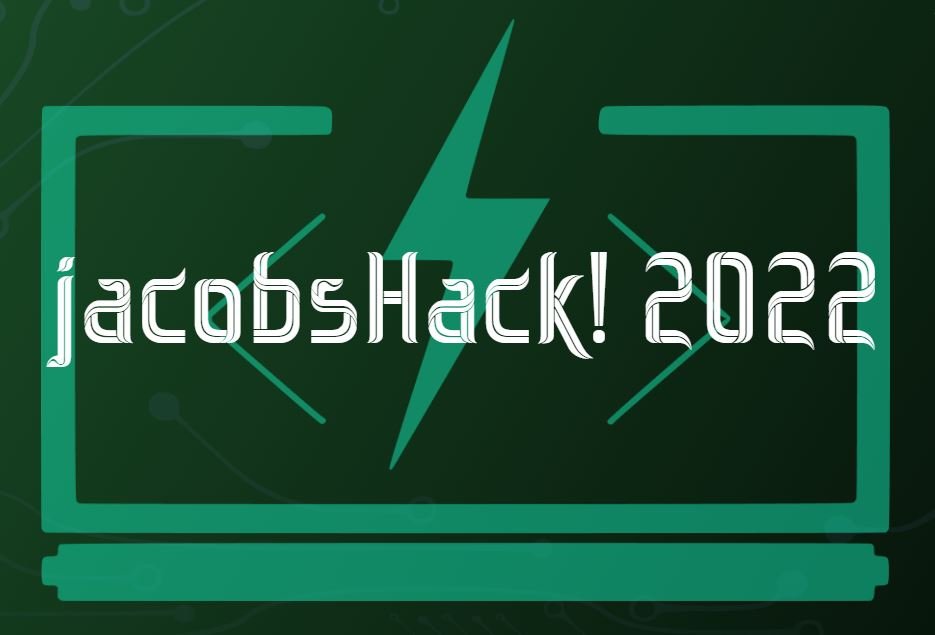 The student-led 24-hour hackathon has been a longstanding annual event held at Jacobs for eight years and counting. JacobsHack! 2022 promises to deliver its participants with a range of fun activities including programming competitions, games, talks, and more! Organised this year by Jana Hofmann and Mourad Ouazghire, the event expects applicants not only from Jacobs but from across all of Europe to come together to develop and harness students' coding skills. Reading on, you will discover more information about the event including its application process, activities, and other important details about the organisation of JacobsHack! You will also be able to find out more about this year's event organisers towards the end of this article!
Who can attend?
Held on the 5th and 6th of November this year, the event primarily deals with the fields of programming and tech, although it is important to know that acceptance is not limited only to those who can code. Graphic designers, for example, are welcome at the event to aid their respective teams in creating more professional-looking designs to help hackers present their finalised projects. Additionally, the event will comprise mentors whose task will be to provide their assistance to participants.
How do I register?
The application process for JacobsHack! is fairly simple: you can register on the event's portal and only need to answer a few questions. Head over to the website and you will find a registration link that you can access to submit your application. You can access the website at https://jacobshack.com/. The event is interdisciplinary, in that it is open to students of any major or field of study, however there will be a limit of 100 participants at the event so those who are interested are encouraged to apply soon!
How do I prepare for the event?
Knowing that the event is a 24-hour-long hackathon might seem a little daunting but worry not! This year's organisers have everything prepared for you including meals and even a quiet room with air mattresses and bean bags for you to rest during the event. In addition to this, admission is free and you will be given exclusive JacobsHack! merchandise.
You will definitely need your laptop for the event, so make sure to bring it along. You can also pack anything you think might be necessary such as a change of clothes, toiletries, headphones, and anything else of importance.
If you are worried about not having a team, the event will include activities to help form teams so that no participant is left out of the competition.
What does JacobsHack! have in store for me?
This year, the Hackathon aims to tackle current issues facing sustainability in the world of technology. The technology industry has long since been at the forefront of such criticisms, hence this year's JacobsHack! hopes to acknowledge and target these by developing practical solutions to real-life environmental concerns. As mentioned by Jana, an example of how such issues can be improved upon is by developing programming algorithms to reduce energy consumption by optimising processes, hence increasing efficient use of technological resources and tools. Mourad also provides another example of working towards sustainability in the tech industry by creating robots to aid in reforestation programmes. Solutions to improve upon environmental sustainability in the field of technology are abundant, further demonstrating the importance of creative thinking when brainstorming such ideas.
The event will also comprise speakers in the field of technology who will provide their valuable and unique insights, experiences, and advice to its attendees. As a participant, your team will also compete to win exciting prizes.
Hear from your JacobsHack! Organisers!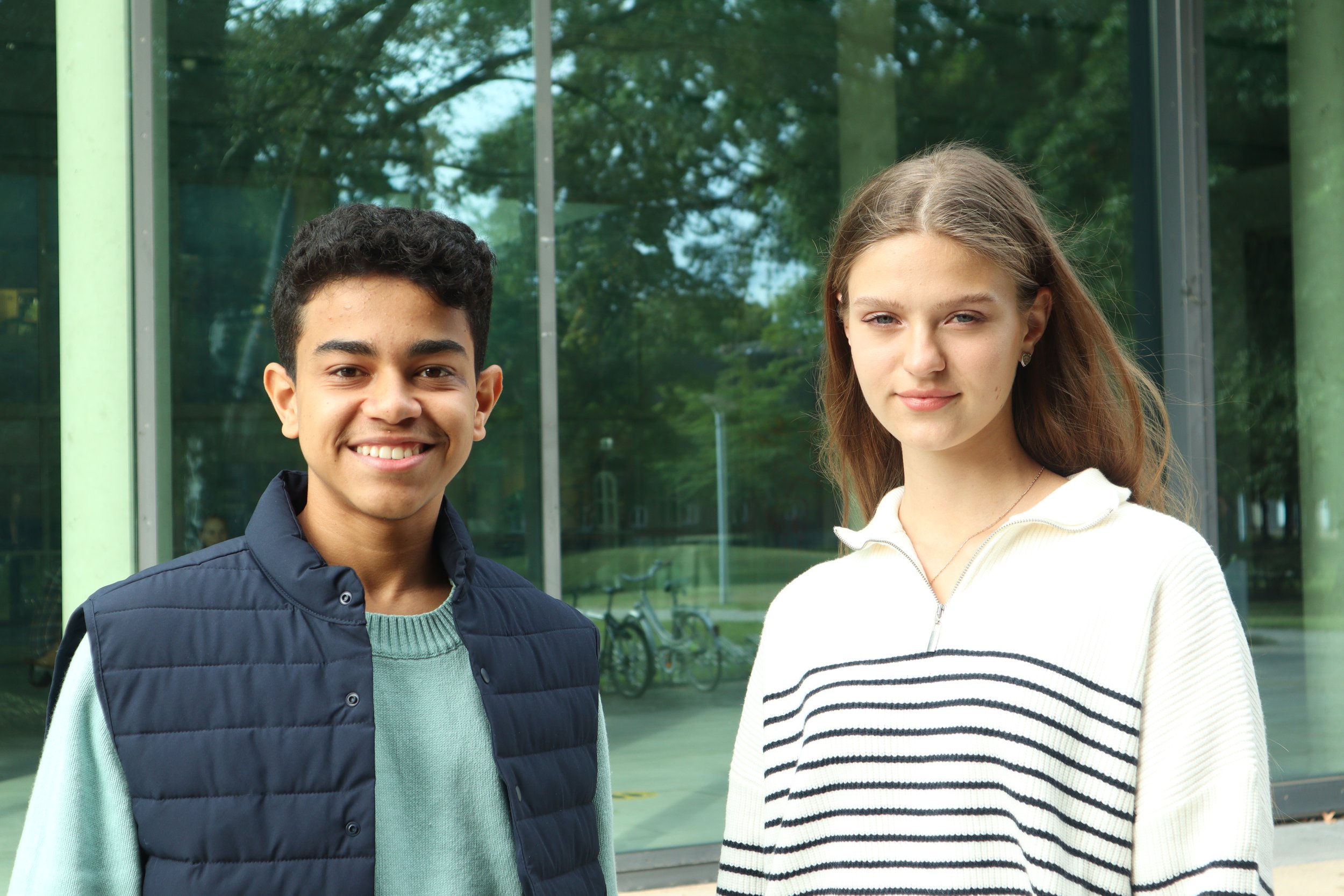 Jana Galina Hofmann
Jana majors in Physics, with a minor in Global Economics and Management. Learning from her friends about last year's JacobsHack! Jana's goal was to improve upon last year's hackathon and contribute to the Jacobs community by leading an on-campus event. Jana underwent several programming courses in her first year studying at Jacobs University, where she discovered her passion for tech and coding. This year, she hopes to see participants from across Europe collaborating with one another to not only develop their programming skills but also to build upon group collaboration and harness creative thinking.
Mohamed Mourad Ouazghire
            Mourad has been in the hackathon world for quite some time now. Majoring in Robotics and Intelligent Systems with a minor in Computer Science, Mourad has been competing in hackathons since he was only 13 years old. During his first competition, Mourad was the youngest participant in the history of the event, having to compete alongside engineering undergraduates but remaining optimistic and dedicated throughout. He led his team to success, pitching his idea to an audience of over 100 listeners and ultimately winning a prize! Since then, he maintained his competitive streak by participating in numerous hackathons over the years. Despite losing several competitions, Mourad's enthusiasm, persistence, and goal-oriented mindset have contributed to his many victories, leading him to where he is today as JacobsHack!'s main organiser alongside Jana.
Join JacobsHack! 2022:
Date: November 5th & 6th, 2022
Website: https://jacobshack.com/
Click here to register now!
BY KAYLA COLLETT (UK & MALAYSIA) | CLASS OF 2023
Image