Autumn in Germany isn't complete without a night on the town with friends at a Fest. Fests are like fun fairs, carnivals, or festivals held at different times throughout the year, though they are quite popular in fall. There are countless events to enjoy with exhilarating rides, delicious street food, and of course, lots of Bier! Luckily for you, there are tons of Fests in and nearby Bremen so start making your weekend plans now!
First on the list is, of course, the Bremer Freimarkt. This is a must-do for Bremen and the Fest has been celebrated for almost 1000 years, as one of the oldest fairs in Germany. Students at Jacobs usually go multiple times during the season as it is less than half an hour away, right by the Bremer Hauptbahnhof or central train station. This year, it will be held from October 10th until October 30th. I would recommend going on evenings after classes during the week - over 4 million people visit per year so it can be quite crowded on weekends! There are around 50 rides, some of which are completely for adrenaline junkies. I am not a big fan of rides so if you're like me, still make an effort to go. The atmosphere is really exciting, bright, and fun. You can always play games or visit stands with carnival food like Bretzels, candied almonds, cotton candy, sausages, fries, and more options for meals. It wouldn't be a German party without drinks and there are plenty of stalls with those too. For more information, visit Freimarkt Bremen | The largest funfair in northern Germany
The most famous German Fest of all is Oktoberfest, the world-renowned event held in Munich. This one will take you quite a bit longer to get to and it is not available on your semester ticket; however, it is definitely a sight to see. This year, it takes place from September 17th until October 3rd, much sooner than the other events. The tents open at various times, often starting as early as 9:00 and closing at around 11:30. There are long, communal tables in the tents, where everyone sits together, drinks, and has a great time. You'll also see the rarity of tons of Lederhosen and Dirndl, feel free to wear one yourself! The website for this event is very comprehensive for tourists so you can find tons of information on the attractions, dress code, and directions here: Oktoberfest 2022 • Oktoberfest.de - The Official Website for the Oktoberfest in Munich
The Oldenburg Kramermarkt is closer to Bremen and available to visit for free on your semester ticket. This Fest is from September 30th until October 9th, so you have a little over a week to go if you're reading this at publication! It is located nearby the Weser-Ems-Hallen. There are 40 different rides and activities, including the world's biggest portable Ferris Wheel at 60 meters tall. Be sure to catch some live music while you're there and on the very last night, there will be a fireworks show! For more infomation, visit Kramermarkt Oldenburg I Öffnungszeiten und mehr (oldenburg-tourismus.de)
You can close the season out by visiting the Hamburger Dom, just a little over an hour away from Bremen and also free on your semester ticket. The Dom will be held this year from November 4th until December 4th, giving you plenty of time to make the trip north. This is by far the biggest Volksfest (cultural celebration) in northern Germany and it also takes place in spring and summer. It will be open at the following times: Monday until Thursday from 15:00 to 23:00, Friday and Saturday from 15:00 to 24:00, and Sunday from 14:00 until 23:00. There are 200 attractions including rollercoasters and haunted houses. You can go plenty of times and always find something new to do. For more information, visit Hamburger DOM - Die nächsten DOM-Termine - hamburg.de
For foodies, thrillseekers, and students looking to relax after class and enjoy German culture, Fests are the perfect autumn event! There are tons of options to accomodate your schedule and interests so make sure you go to at least one of these classic German celebrations.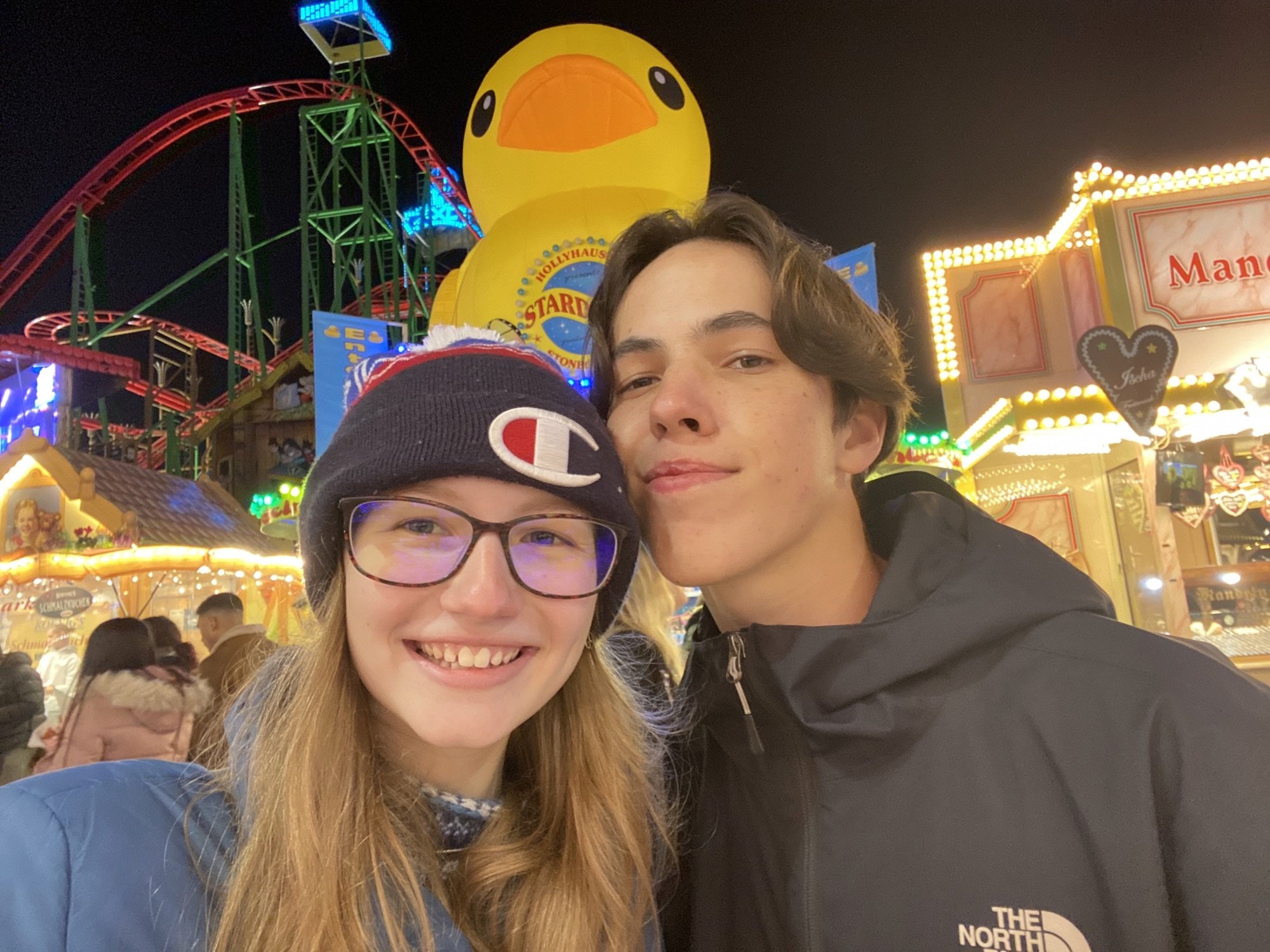 BY Kenna Rosalie Howorth (UK & USA) | CLASS OF 2023
Image