There's one thing about living in Germany that never gets old: the bakeries. German bakeries are renowned for their high-quality breads and pastries. They are basically everywhere and are generally inexpensive. There are also many German-specific pastries that you can't find anywhere else in the world, which is a perfect way to experience a fun side of German culture. In this article, I'll introduce you to five of these breads and pastries so you know exactly what to order the next time you're in the bakery.
1.     First up, the most classic German pastry of all – die Brezel. Brezel, or pretzels, are very traditional in German culture. Sometimes they are Butterbrezel, meaning they are filled with butter. You can also find them coated with cheese or meat and cheese. They may have a bit of salt on them as well. They are often quite big, as big as your hand even. I have tried countless Brezel and my absolute favorite is the Butterbrezel from the coffee bar. I am fairly certain they're magic. A close second though would be the Brezel from the Bremen Christmas market. Brezel are great as a midday snack and are perfect for on the go.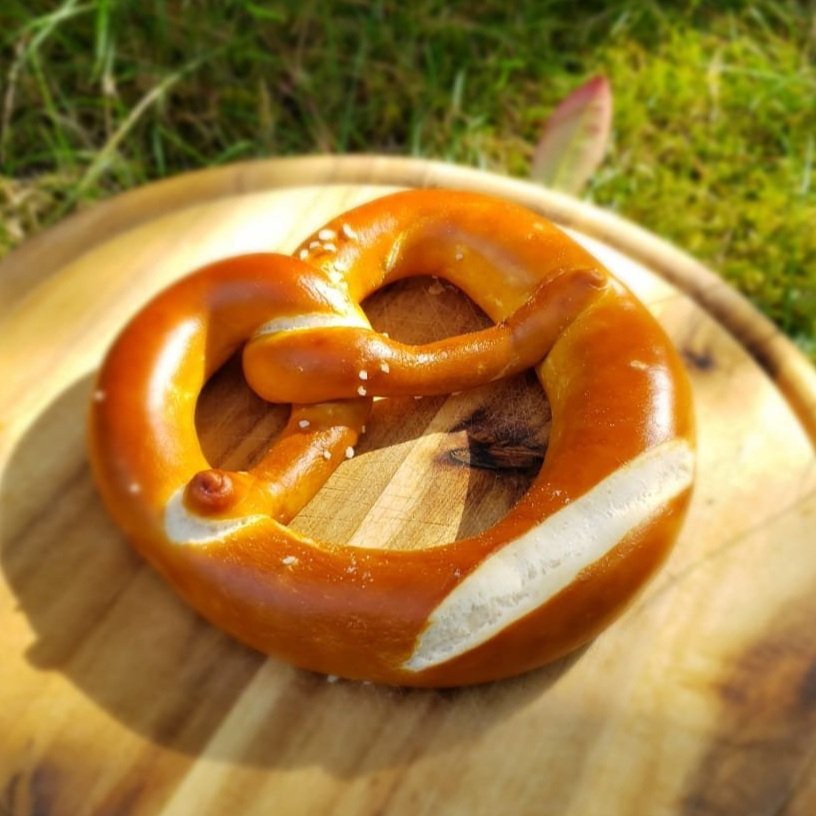 2.    For something a bit sweeter, go for a Berliner. Berliners are puffy doughnuts with a fruit jelly filling. Typically, the jelly is strawberry, but there are also often plum, raspberry, cherry, or even apple. The bakery will usually specify which kind they serve. They are coated with powdered sugar, sugar, or a thin layer of icing. My personal favorites are strawberry flavored with icing. "Berliner" is the northern German word for these donuts and funnily enough, the Berliners themselves do not call them this! They call them "Pfannkuchen," or pancakes, whereas northern Germans would say Pfannkuchen are literal pancakes. Northern Germans also have a tradition of eating them to celebrate New Year's Eve, filling one with mustard to make it more fun. Berliners are ideal treats for breakfast or dessert and definitely one of my favorite German pastries.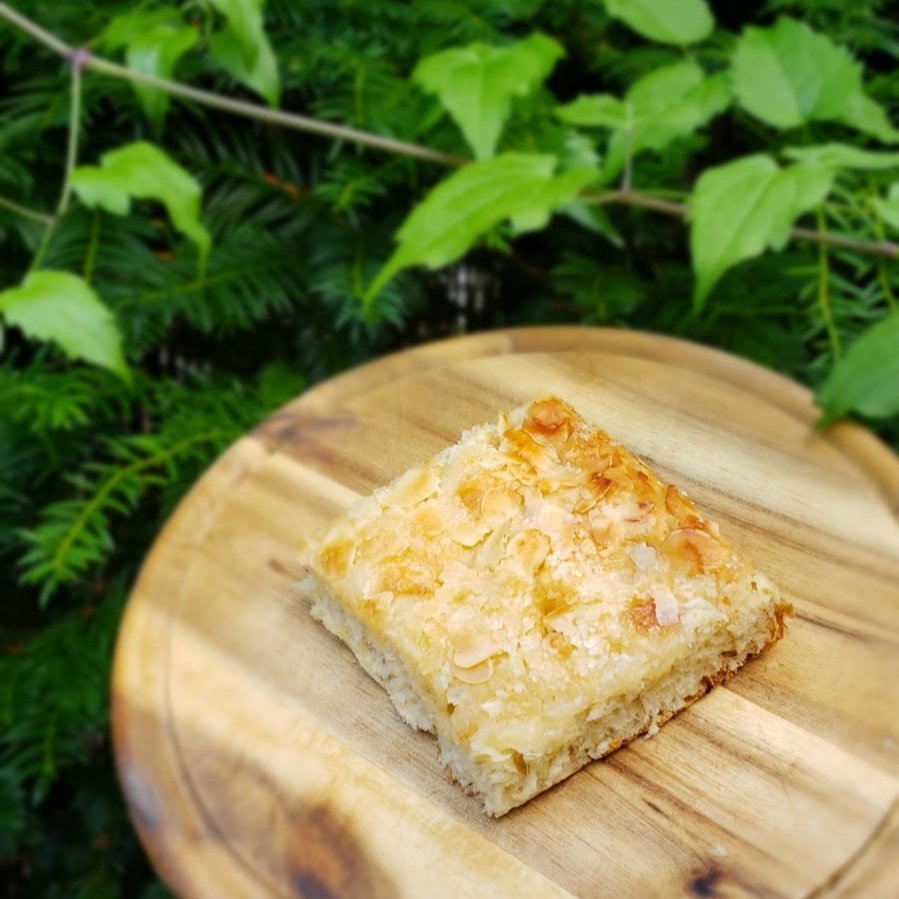 3.     You also have to try Butterkuchen, or butter cake, a staple in northern Germany. Butterkuchen is ideal for sharing with friends as the slices are so big and quite inexpensive! It is a thick, buttery, and fluffy cake with a thin layer of icing on top. Typically, in Bremen and Hamburg, it is also coated with roasted almond flakes. Germans often serve this at weddings or funerals because you usually bake a whole tray, but you can also buy it any day in any bakery. I always bring them out on picnics as everyone likes them. This cake is simple with no fuss or frills, that's the beauty of it.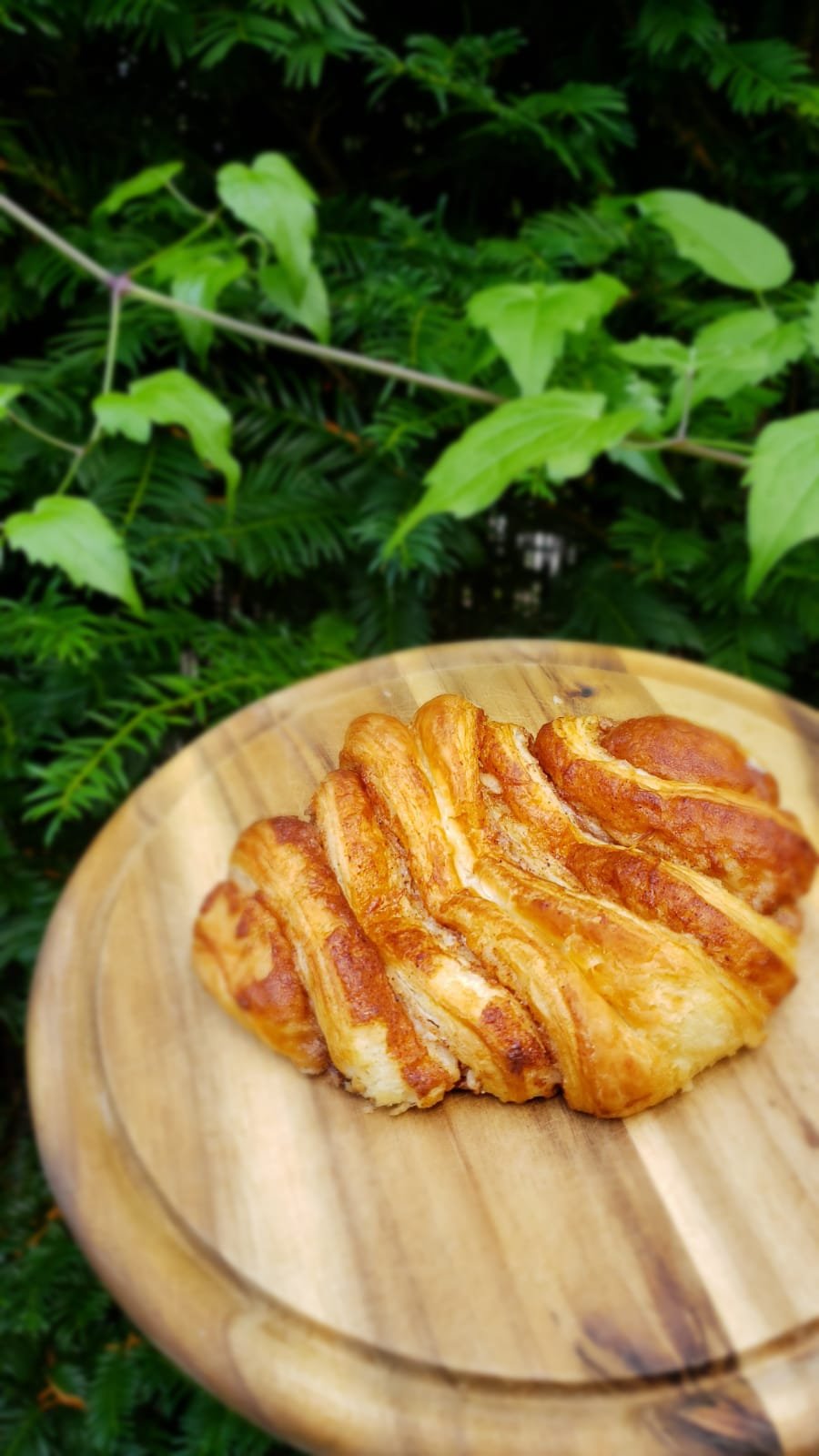 4.    On your next trip to Hamburg, check out Franzbrötchen, which was first made there. (Of course, they are also commonly found and delicious in Bremen, too.)  This was the first pastry my German boyfriend insisted I try, so it has the native-German stamp of approval! These are small, twisted pastries made with caramelized cinnamon and sugar, though not exactly a cinnamon roll. You can often find them with raisins baked in, with a drizzle of chocolate, or sprinkles on top. This is typically eaten for breakfast or with coffee in the afternoon.

5.     Finally, a tiny treat you can eat whenever, as they are so light and petite! Quarkbällchen, or little quark balls, are small and moist doughnuts made with quark. They are a bit chewy and fluffy with a coating of sugar and/or cinnamon. The consistency and taste is sort of similar to Berliners except Quarkbällchen do not have filling. Quarkbällchen are a lovely snack that brings many Germans back to childhood memories.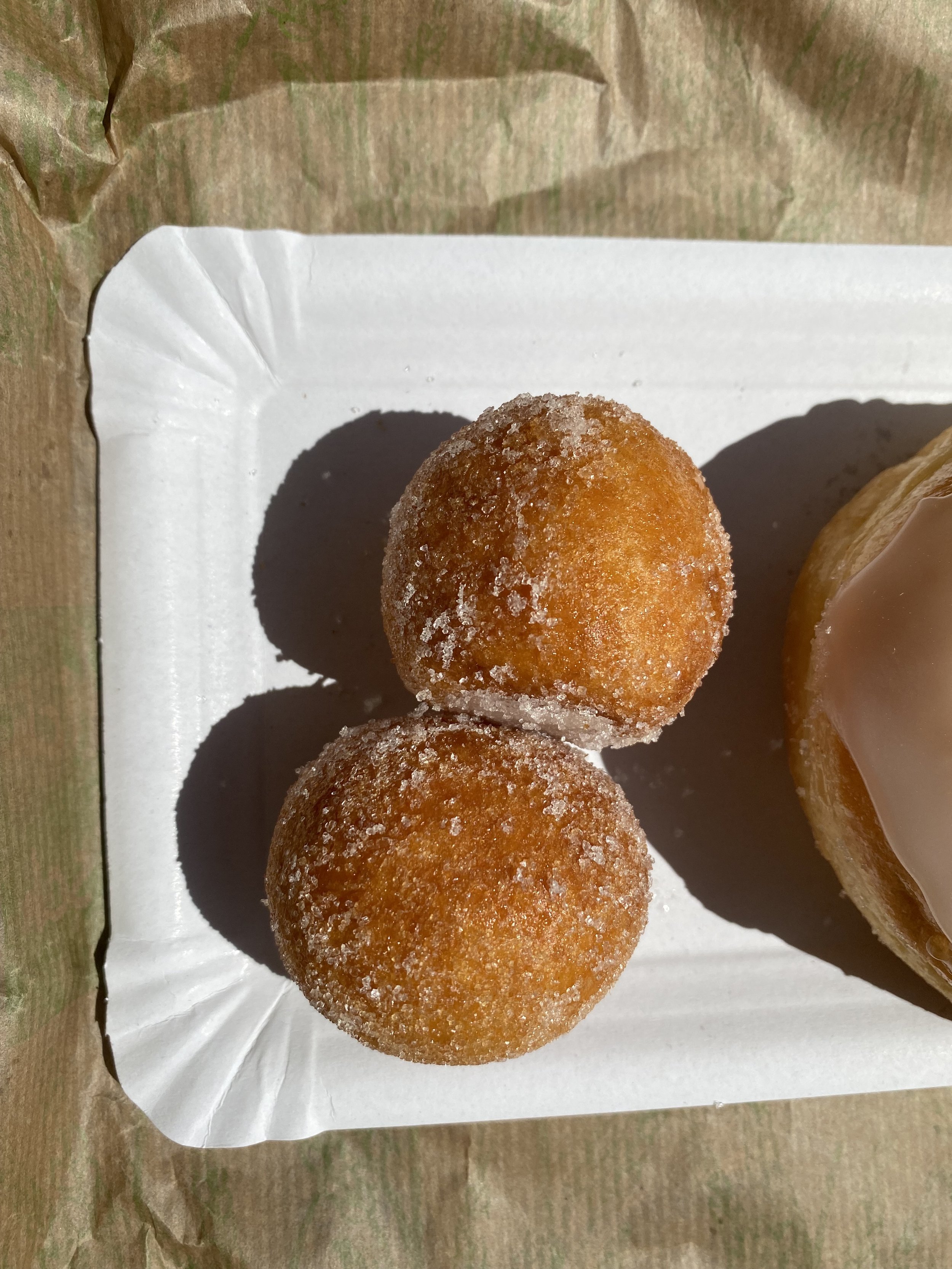 These five pastries are all so delicious and unique to Germany, but they are only just five of many! Each bakery has tons of cakes, breads, pastries, and specialties perfect for you to explore and try on Sunday mornings in Bremen. Be sure to ask your German friends for their recommendations too and enjoy!
BY Kenna Rosalie Howorth (UK & USA) | CLASS OF 2023
Image