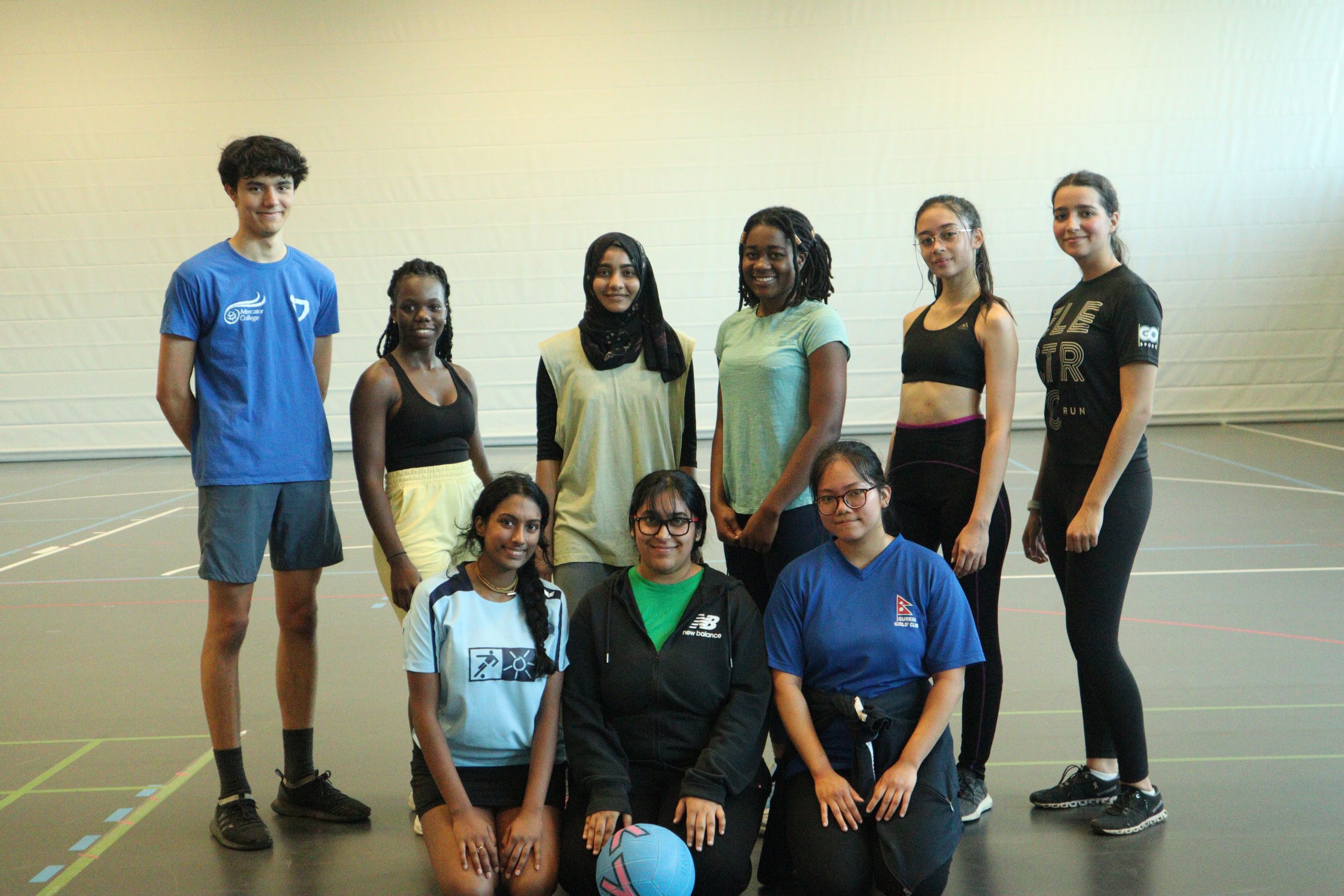 Ask any netball player and they'll tell you the same thing: netball is a tough sport! Being a team sport with many intricate rules and playstyles to follow, netball requires a lot of precision, skill, and cooperation amongst team members to be able to win. The sport was first introduced and played in 1890 in England, being created exclusively for women at the time. Despite this, there are many professional netball games nowadays in which there are men-only groups and, more commonly, mixed groups with both women and men competing.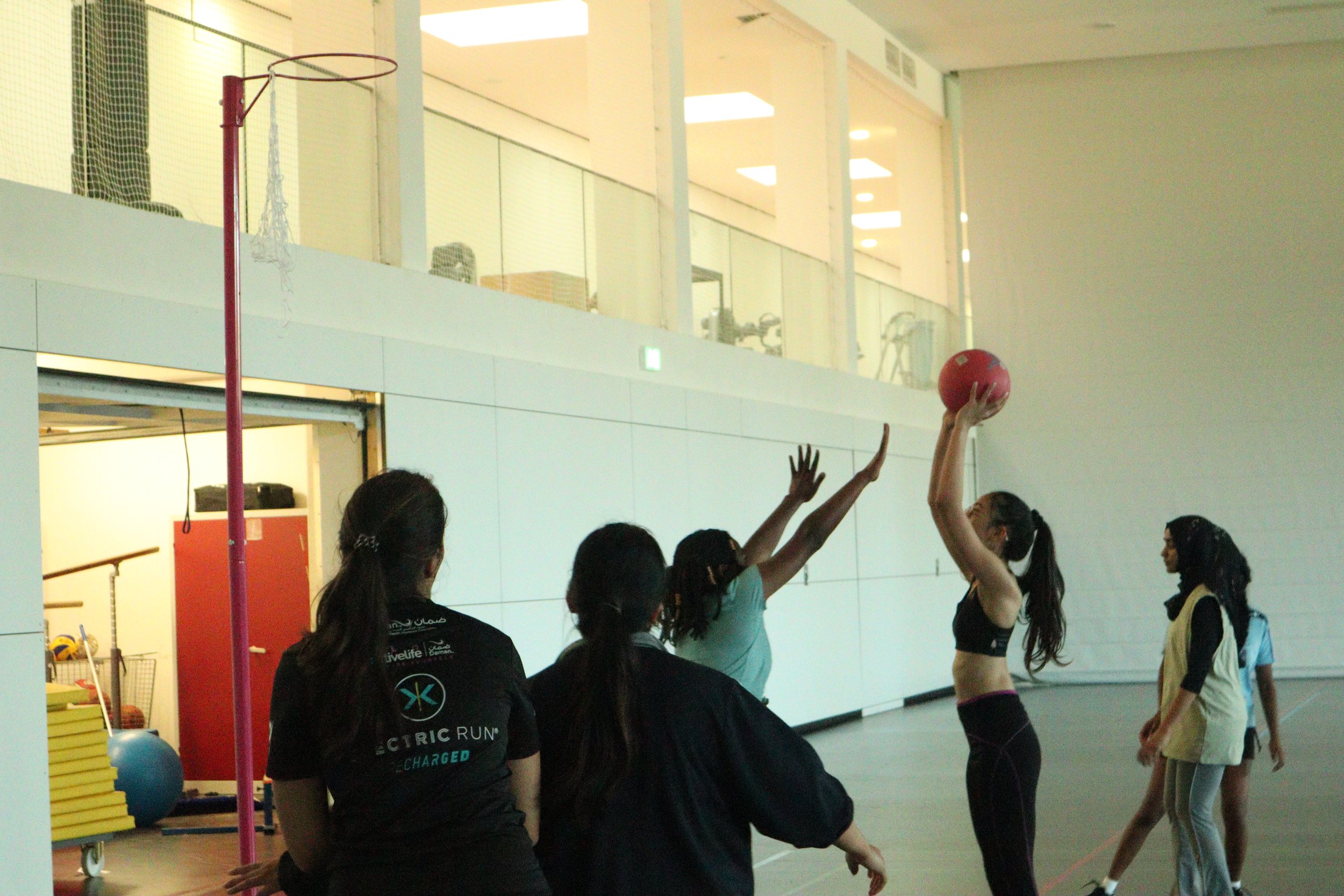 The sport has 14 players in total on the court – with 7 players on each team. While there are many rules to netball, the most important one to know is that it is vastly different from basketball. For starters, you aren't allowed to dribble, run while holding the ball, or be in physical contact with any member of the opposite team. Don't let this fool you, though, because the sport is extremely fast paced. One of the many aspects that makes netball tough is the precision required to score the ball into the net: there is no backboard like you've probably seen in basketball, and the hoop is much smaller. Another is the team coordination involved in passing the ball, communicating with other players, and being able to navigate your way around the court. I highly recommend going on YouTube to watch any Fast 5 Netball competition, which is a mode of netball with some of its rules adapted but can be very fun to watch to get an introduction to what netball looks like – and to see how fun it can be!
Jacobs' netball team, being a part of it myself, is unfortunately not well-known yet because of how new it is. The netball team beginning its first practice in March this year took off to a good start, with Bajaba being our captain and organising so many aspects of our practices that needed to be sorted out. The netball team consists of players from various skill levels and backgrounds, and it is absolutely not a prerequisite to be skilled in netball to join the club. Even if you haven't ever played netball, the club welcomes you with open arms. The club is not only limited to women, either. Students of all genders are welcome to join!
Interviewing a few of the netball team's members including its captain, here's what they had to say about the sport and the group they've formed at Jacobs.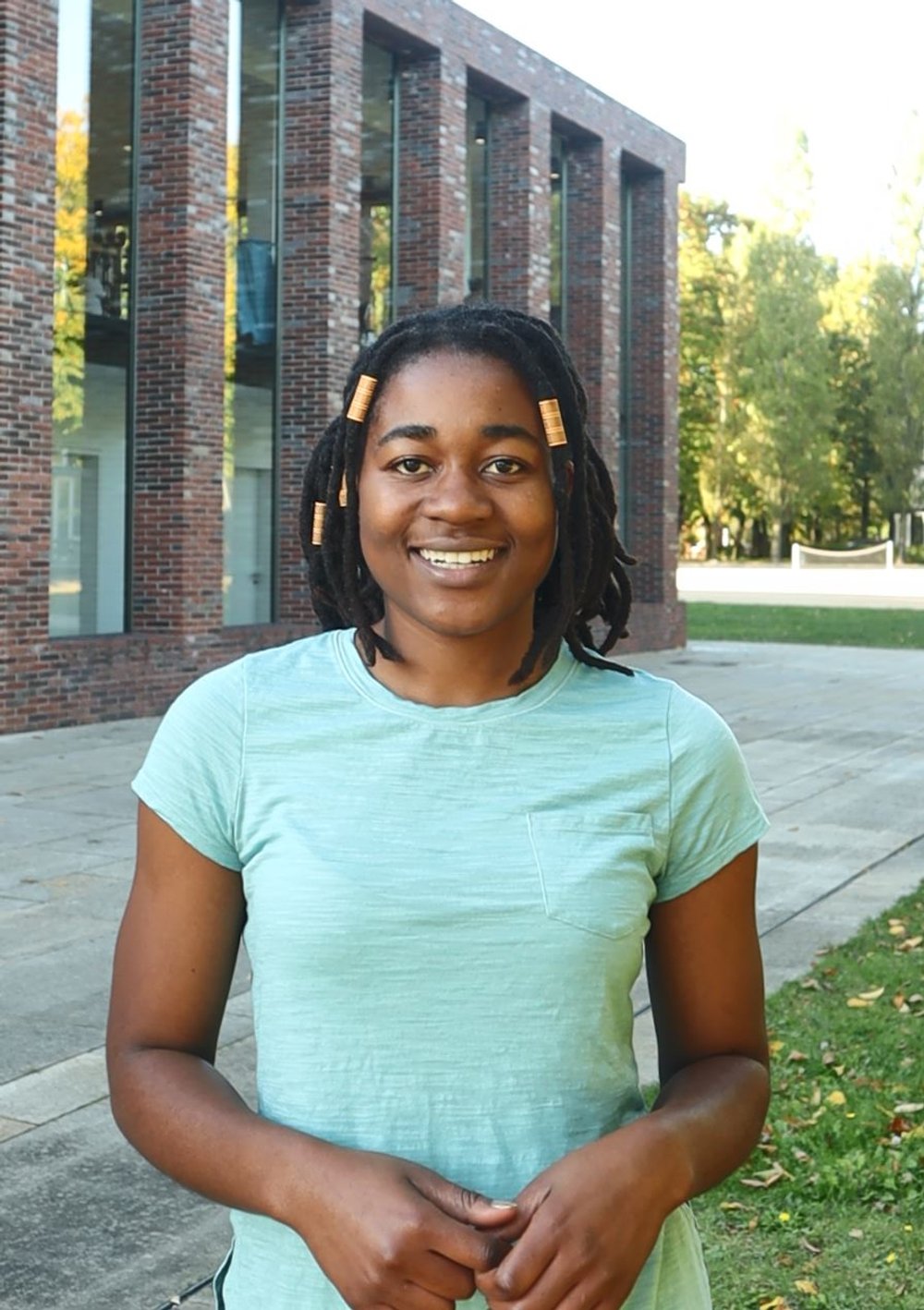 Bajaba – Captain:
How and when did you develop your passion for netball?
I started playing Netball in 2010 when I was 11. It was the cleanliness, and yet rigorous nature of the game that made me really delve into this sport. I have played netball for literally half of my life. In these years I have represented my schools, province and the proudest moment of my netball career was being selected into the national team camp. Throughout these years I have been coached by many people, including four years of coaching from the current Namibian coach, Coach Lloyd Makunde. For me, it was not about the achievements won after each game – but really the fun I had. I believe this has made me cherish each time I am in the court with six other people, regardless of the outcome.
What makes netball different to other sports?
"Here if you need me": as much as other team sports do exhibit this, in netball you will hear it shouted at you very often. In addition, in netball everyone has a spotlight. The designated positions give each player a chance to shine.
Are there any misconceptions people might have about the sport?
Most people regard netball as calm, easy, and gentle. But I believe it is not. It is a fair contact sport where you can unleash your competitive and aggressive nature in a controlled and safe manner. Other people feel like it's a women-only sport. However, this is no longer true as modern netball now welcomes both sexes and all genders.
What inspired you to start the netball club at Jacobs?
I tried joining some clubs at Jacobs and nothing has given me the joy that I got from netball. Netball is such a niche sport and most players on campus did not feel a place they belonged anywhere else. I started the club so that all netball players can get a space to tap into that joy they had before coming to Jacobs.
Where is the netball club headed and what are you goals for the group in the next year?
In the coming year, we are aiming to have more players for the club. We are open to all skill levels as we are currently a social sport. However, we are looking forward to having friendly matches with German teams from Hamburg and Berlin.
Shakira - Team Member:
How and when did you develop your passion for netball?
Netball was a sport that was given a lot of attention back in my school in Sri Lanka. I was in middle school when they started training us, and that was pretty much when I developed a spark for it. Netball was the only sport I was religiously involved in because every week it got more interesting and fun as I got the hang of the game. I got to lead myself as captain for school tournaments we had, and later when I got too occupied with academic involvement, I gave up on it in my last years of school. It means a lot to me that I'm back at it again here at Jacobs!
What makes netball different to other sports?
I love playing netball at Jacobs because I'm able to get a break from studying and sweat a little. Making contact with your opponent is supposed to be a penalty in the sport which is advantageous for me, considering that I'd label myself physically easy to knock down, haha!
What do you like most about Jacobs' netball team?
I love the captain and I love the team! We're still a small group, which means we interact very closely with each other. Sessions are fun every single day, more so that we almost forgot we were tired half the time! I have missed it so, so much over the summer and I can't wait to jump on court with hopefully many more in the club this year!
Amisha – Team Member:
 How and when did you develop your passion for netball?
The first time I played netball was in 2013. My school introduced this sport and I played actively for a year. When I moved countries, there were no netball facilities where I lived. It was a passion that lasted for a year, I'd think to myself, until 2022. That's when everything began again!
What makes netball different to other sports?
There are a lot of rules to this sport, and it requires you to have really good stamina to keep up throughout the game.
What do you like most about Jacobs' netball team?
The team members!!!
---
Consider joining the netball team if you're interested in playing a really fun sport with an amazing and friendly team! This semester, the netball team is determined to play in friendly matches with groups from Hamburg and Berlin, so if you're looking to join a competitive sport, keep a lookout. Alternatively, if you're a beginner and don't know much about netball, practices always accommodate for new players so there's nothing to fear!  
You can also introduce yourself to the netball club by watching this Instagram Reel!

If this all sounds quite interesting to you, feel free to attend any of the following practice sessions at the SCC (underneath the campus gym):
Sunday: 16.00 - 17.30
Wednesday: 17.00 - 18.00
Friday: 17.30 - 19.00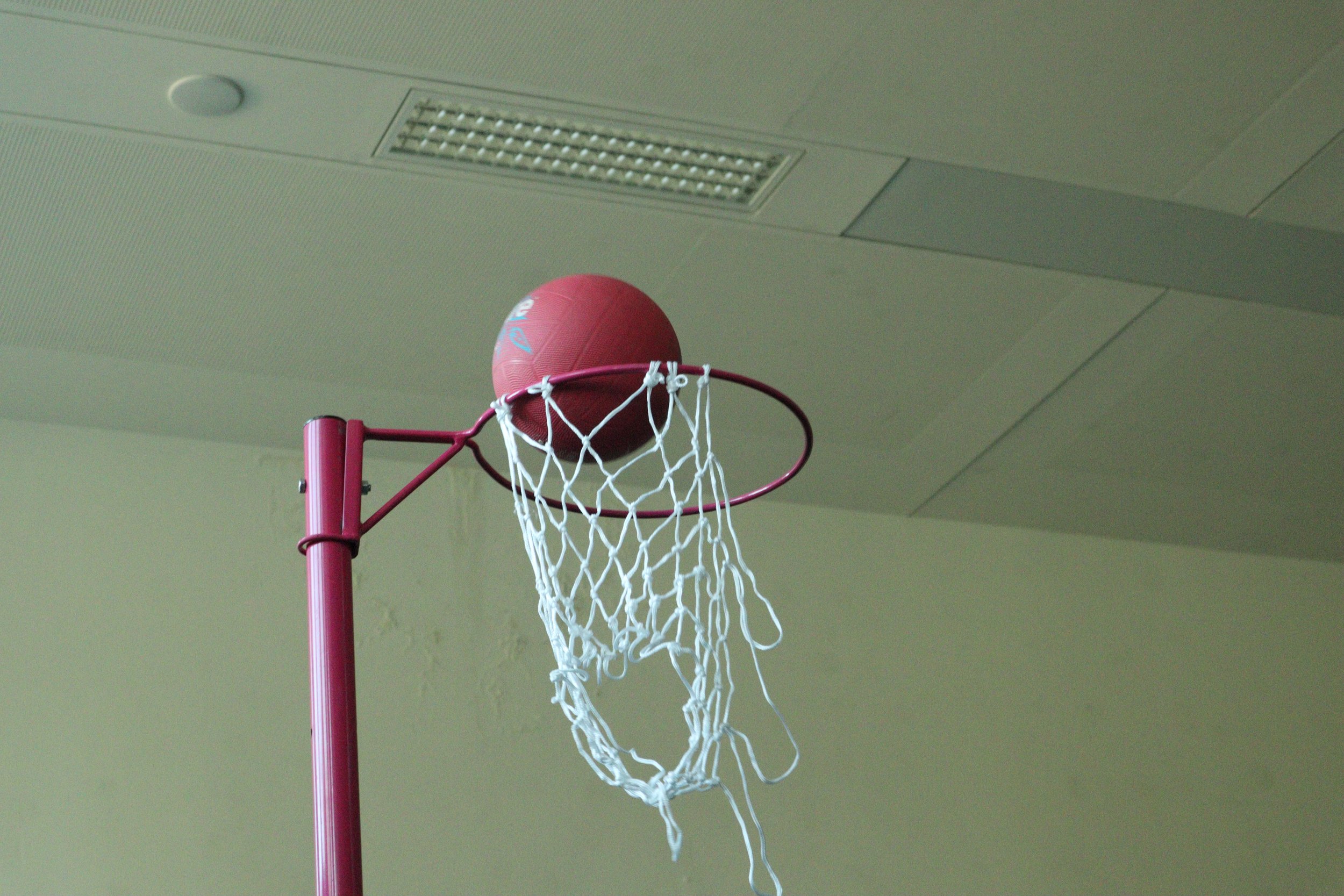 BY KAYLA COLLETT (UK & MALAYSIA) | CLASS OF 2023
Image